July 31, 2019
Mansion Global: How to Liven Up an Expansive White Wall Space
From artwork to mirrors to greenery, here's how to make it pop
By JENNIFER TZESE
Each week Mansion Global tackles a topic with an elite group of designers from around the world who work on luxury properties. This week we look at how to design an expansive white wall space. 
While a stretch of wall space offers the ultimate blank slate for creativity, sometimes you simply need a bit of inspiration to spark your vision. The possibilities are limitless. Whether it's adding art, a selection of mirrors, greenery or antiques, the beauty of a clear canvas is you can use your imagination to make it come to life.
For innovative ideas, follow these tips from the design pros.
Think Beyond Artwork
"Sometimes, all-white walls can appear flat and one dimensional. Adding reflection through the use of mirrors can create depth and add value to the room. Try hanging mirrors in multiples for a gallery wall look. I particularly like mixing an antique or smoked mirror into an all-white space for contrast of old and new. Mirrors with bevels and prism shapes are also a great way to highlight the space, especially when the lighting is dramatic. It's important to face the mirror toward what you would like to reflect. If you have an ocean view, beautiful yard or piece of art, the mirror can be used to reflect those elements and add color and ambience to your room.
"Adding a fireplace (faux or authentic) is a great way to create a focal point for the room. By painting the fireplace a darker color, you can create a stunning contrast that highlights the beauty of the fireplace, and also makes the white walls appear brighter and crisper. Hanging a beautiful piece of oversized and colorful artwork above the fireplace is another fun way to make the white walls really pop, while also adding vibrant color to a space.
"A bright white can feel very modern, so adding antique décor to the walls can be a great way to cohesively mix old with new. I love the look of natural or woven collections against white walls. We've recently seen white walls decorated with juju hats and hand-woven baskets, which are also creative ways to create a 3-D space and add dimension.
Using the fifth wall (the ceiling) as a space to incorporate a pop of color is a fun way to make your white walls stand out, without over decorating. This pop of color can be high contrast or a barely-there white for just a hint of color.
"For added depth, you can change up the painting technique on some of your white walls. For example, mix Venetian plaster white with semi-gloss white trim, or implement a concrete white wall color with white paint trim. Both the texture of the finishes and the variance of the sheen/ gloss levels will instantly add depth to your space and walls."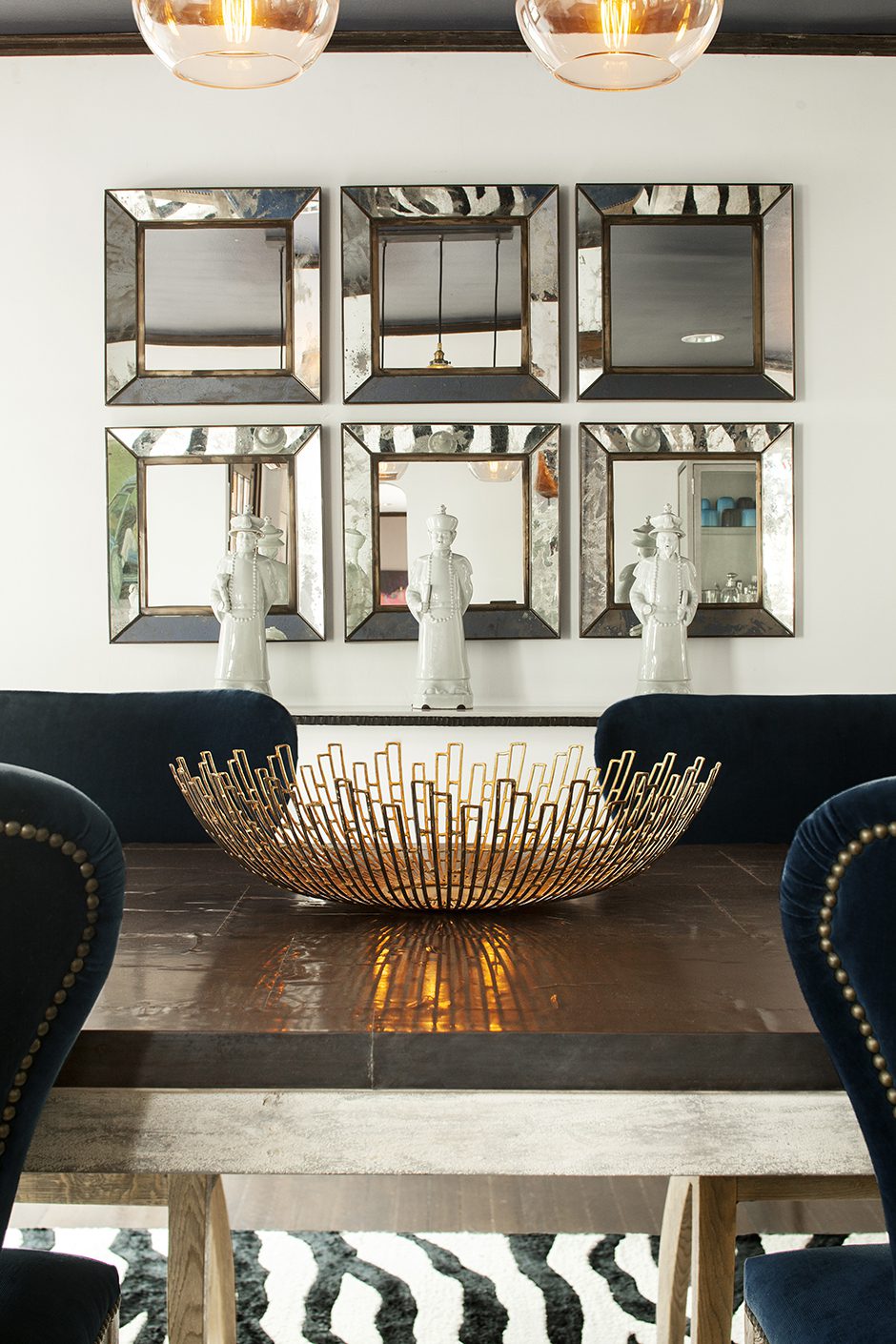 View the Full Article