1
Best business practices
2
Deep industry expertise
Full service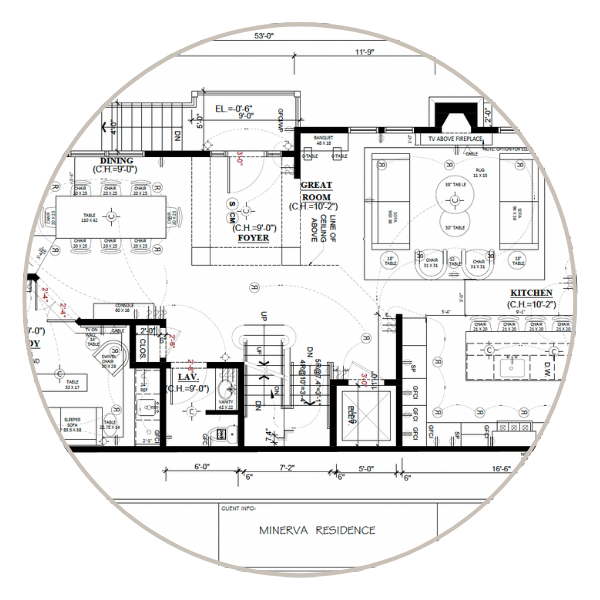 Project Discovery
As your design advocate and partner we collaborate with you the homeowner and all team members such as builders, remodelers and architects to define your design style. During this initial phase we collect your lifestyle preferences so we can craft your home story.
Design Intake
The fun begins! We take photos, measure, create a timetable, review budget expectations and refine the creative vision.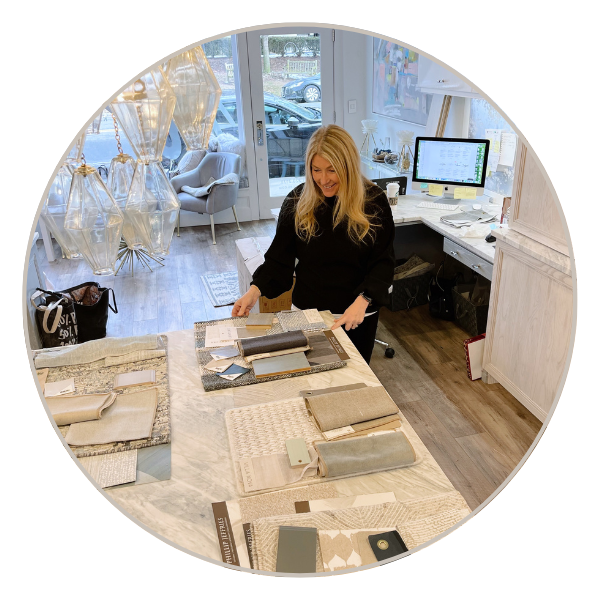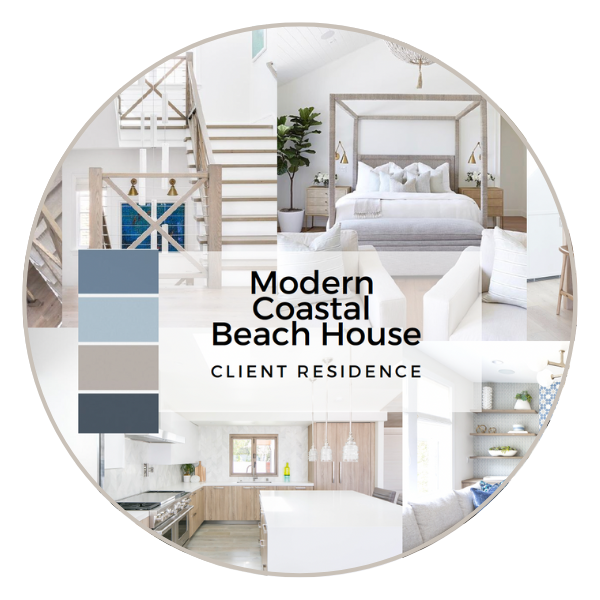 Design Phase & Presentation
We dig deep to create detailed room plans, source product and select finishes for millwork, flooring, lighting, window treatments, paint colors and architectural details. We present our design vision in the form of a flat lay and mood boards at our initial design meeting. Proposals are created and sent for approval.
Procurement & Project Management
Also known as "what a relief" we handle all the behind the scenes details. More than half the job falls into this category. Proposals are accepted, orders are placed, and shipments tracked. We provide damage remediation, scheduling, delivery and installation supervision. Our happy clients love this service.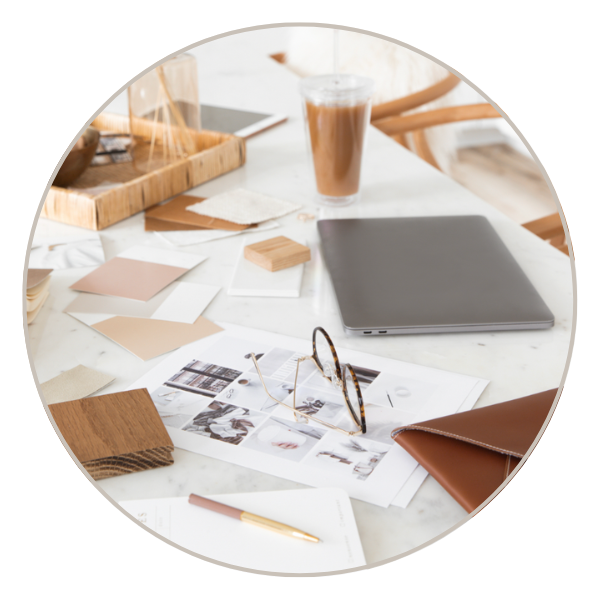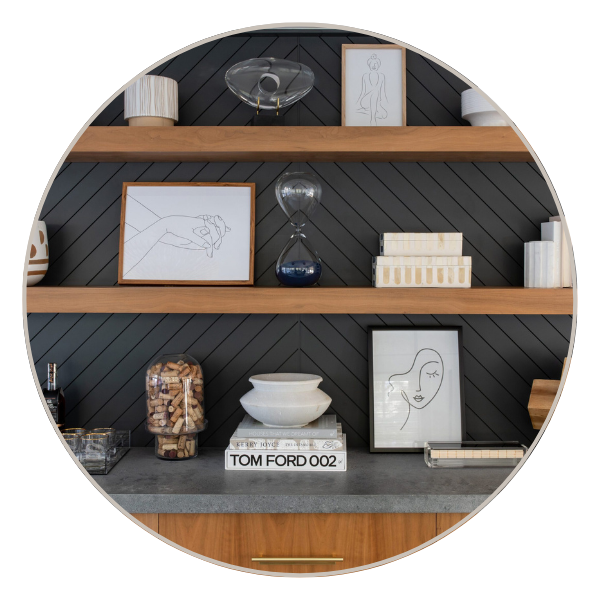 Finishing Touches
Time for the reveal and final touches. We offer additional styling services for after the installation.

If you are interested in our design services and have a potential project, please complete the form below and one of our team members will be in touch.