July 30, 2020
Design Pop Trend Series with Vanguard Furniture

During these unpredictable times, we all need a little distraction while we nest at home. It's no secret that our homes have become more important than ever, so on most Wednesdays, at 5 PM EST Karen will be live on IGTV with you to cover a weekly design topic. Learn what's trending in the design industry, tips, tricks and tools to help with many common design challenges.
A few weeks ago on #DesignPop Karen chatted with Vanguard Furniture's Vice President of Merchandising, Harriet Miller. They discussed the latest trends in upholstery & furniture design.  Tune in to see some of Vanguard's top-selling products, and learn about the most popular furniture & lifestyle trends for your home in 2020. A recap is below.
Article by Sydney Meister
Lifestyle Trends in 2020 
Neutral color palettes are still very popular in Vanguard's designs. Now more than ever, the trending neutrals are more warm… even the grey color palette seems to be a warmer grey (not a cool grey). These neutral color palettes are then accented with pops of color. Harriet also mentions how Vanguard has seen a lot of lilac, plum, and merlot colors trending in the market place. All shades of blue (from deepest indigo to sea-mist) are still very strong for Vanguard, and greens seem to be turning from emerald greens to a more yellow-green.
Vanguard Furniture & Consumer Trends
According to Harriet, one of the biggest trends in the marketplace is casual comfort … it's no surprise that people are living more casually in their homes throughout this pandemic. One way Vanguard has embraced this more casual way of living is by adding deeper, lower upholstery to their products. Finally, upholstery that you can really curl up in. For the same reason, Vanguard has expanded their performance fabrics assortment to accommodate everyday living. Now, people can purchase custom upholstery and feel comfortable knowing that their furniture can withstand the wear-and-tear of daily life. Who doesn't want a piece of furniture that they designed, or their designer designed specifically for their space? Vanguard's Make It Yours Collection gives a designer that exact opportunity. Similarly, Vanguard is also expanding their Lillet Collection, which addresses the traditional market, and their Dune Collection, which addresses the modern/casual market. Both will feature new additions in the dining and occasional product categories.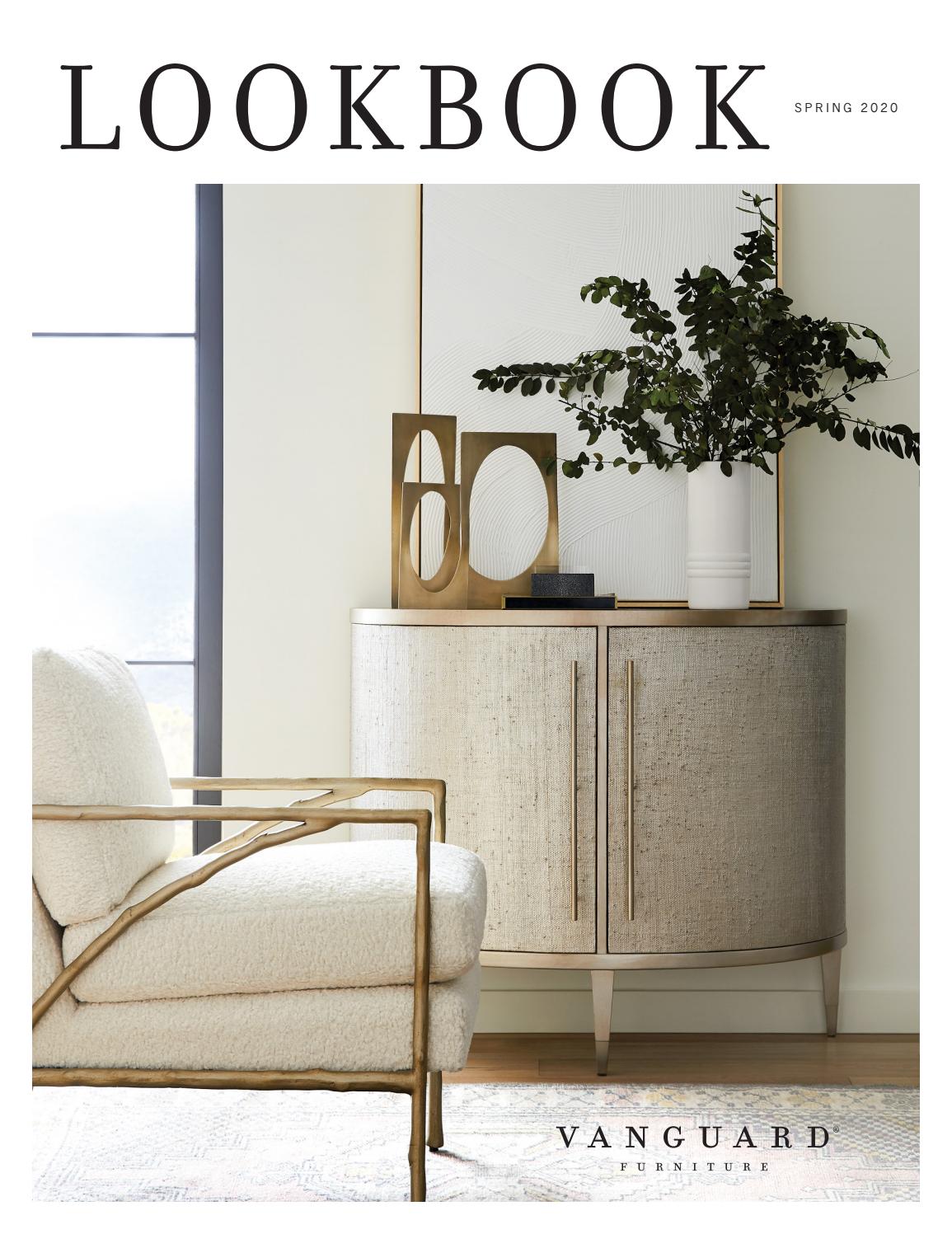 Click To Download the Lookbook
Vanguard's Most Popular Products
The Fisher sofa is Vanguard's best selling sofa – it's fabulously customizable!! There are multiple lengths, skirted or base options, and different seat cushion configurations.  Additionally, their best selling bed is the Kelsey bed from the Make It Yours Sleep On It Program.  This is a beautiful bed that features a horizontal channel application on the headboard. Again, this bed is customizable in (4) different headboard heights, and all bed sizes from king to twin have many foot options to compliment any casegood you pair with it!
Click for More Details on Vanguard's Fisher Sofa
Click for More Details on Vanguard's Kelsey Bed
Next on Design Pop: Textile Trends With Schumacher
Tune into our next Design Pop on May 27th with Schumacher Fabrics as we discuss the latest trends in textile design! Be sure to follow us on instagram for #DesignPop updates & home inspiration you'll love.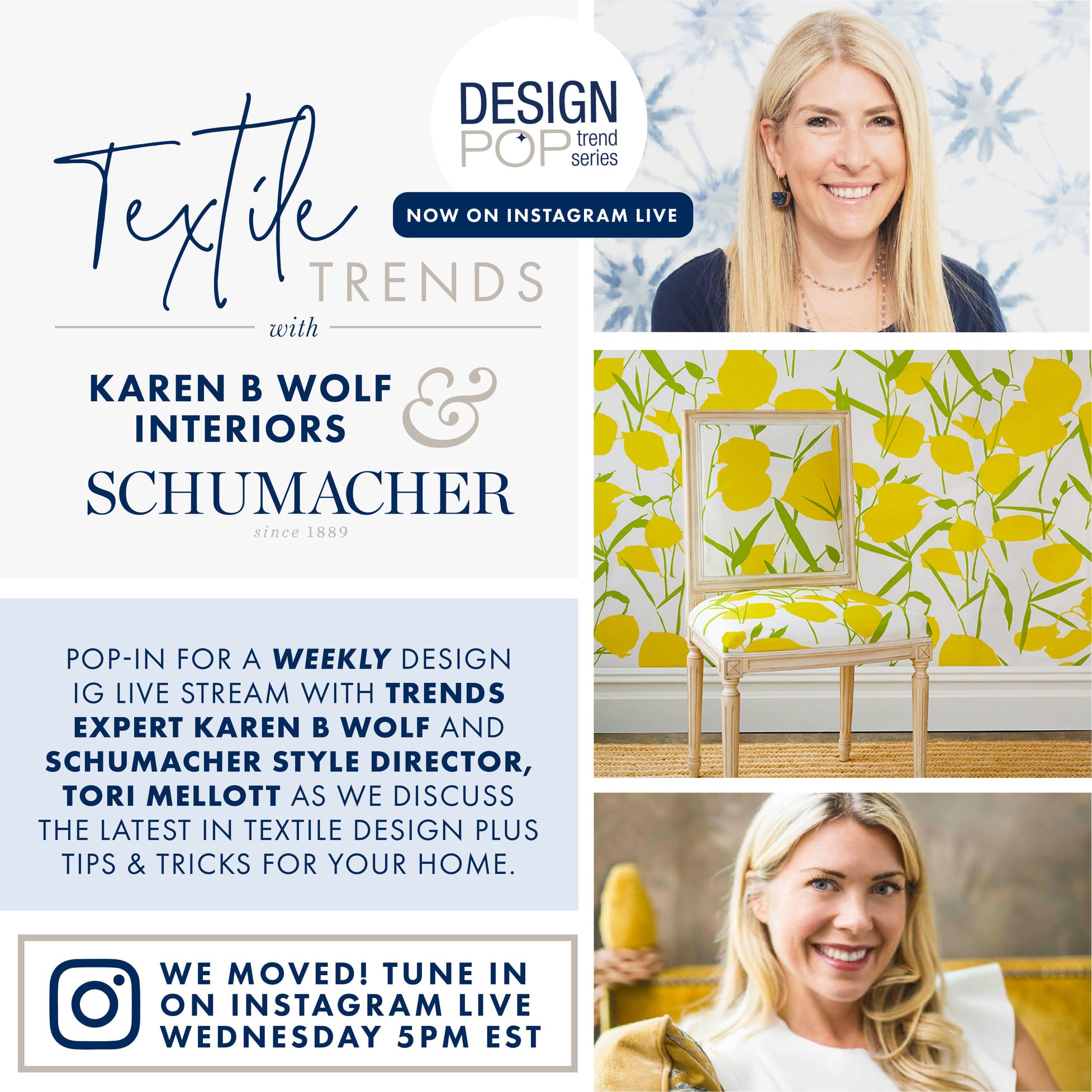 Special thanks to Harriet and the Vanguard team for taking the time to speak with us!
Article Written by Sydney Meister