June 2, 2020
Design Pop Trend Series with Schumacher Fabrics

During these unpredictable times, we all need a little distraction while we nest at home. It's no secret that our homes have become more important than ever, so on most Wednesdays, at 5 PM EST Karen will be live on IGTV with you to cover a weekly design topic.Learn what's trending in the design industry, tips, tricks, and tools to help with many common design challenges.
On our most recent #DesignPop Karen chatted with Schumacher Fabric's Style Director, Tori Mellot. They discussed the latest trends in textile design.  Tune in to see some of Schumacher's top "fabric destinations", and learn about the most popular textile trends for your home in 2020. A recap is below.
Article by Sydney Meister
Trend Destination – Handmade
Handmade fabrics celebrate the art of handmade and homespun goodness. Artists and artisans alike transform their expressive designs into textiles by hand – creating totally unique textiles that tell a story. Handmade fabrics embody individuality, creative design, and originality. Schumacher will be focusing on finding and cultivating handmade artisans for future rollouts.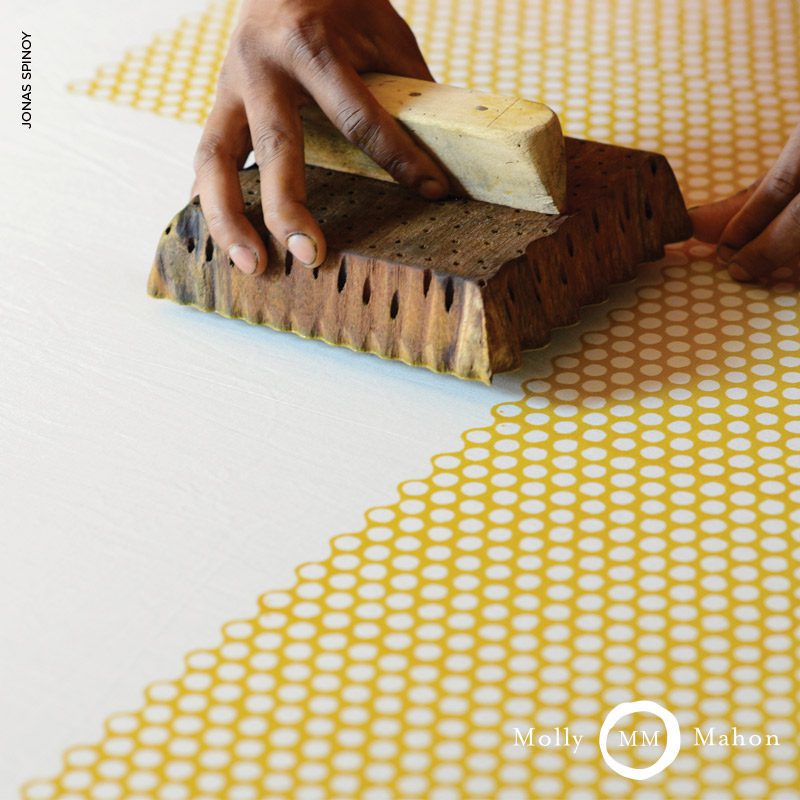 Popular Handmade Fabric Swatches:
Trend Destination: Casual Classics
Casual Classic fabrics are high performing, well-wearing, and easy to live with in everyday life. Fashion comes home with Casual Classic patterns from wide woven stripes and playful hand-cut fringe, to glamorous heavyweight linens.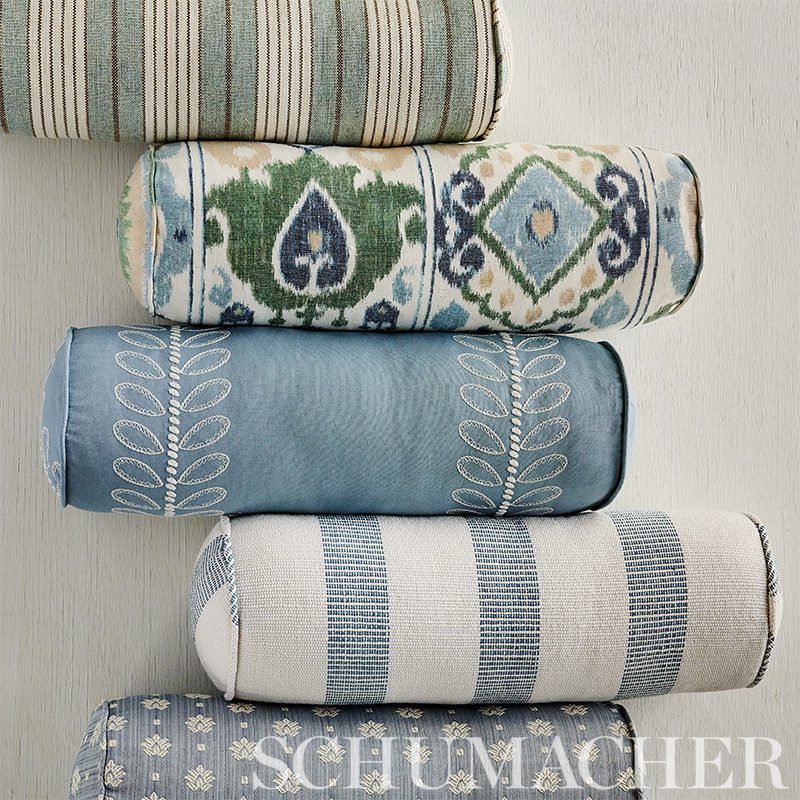 Popular Casual Classic Fabric Swatches:
Trend Destination: Feminine Neutrals
Feminine Neutral fabrics embody a passion for beauty, respect for classicism and eye for the cutting edge in each pattern. With an emphasis on chintz and chinoiserie, feminine neutral textiles embrace pretty floral designs with soft rounded edges and curvaceous lines.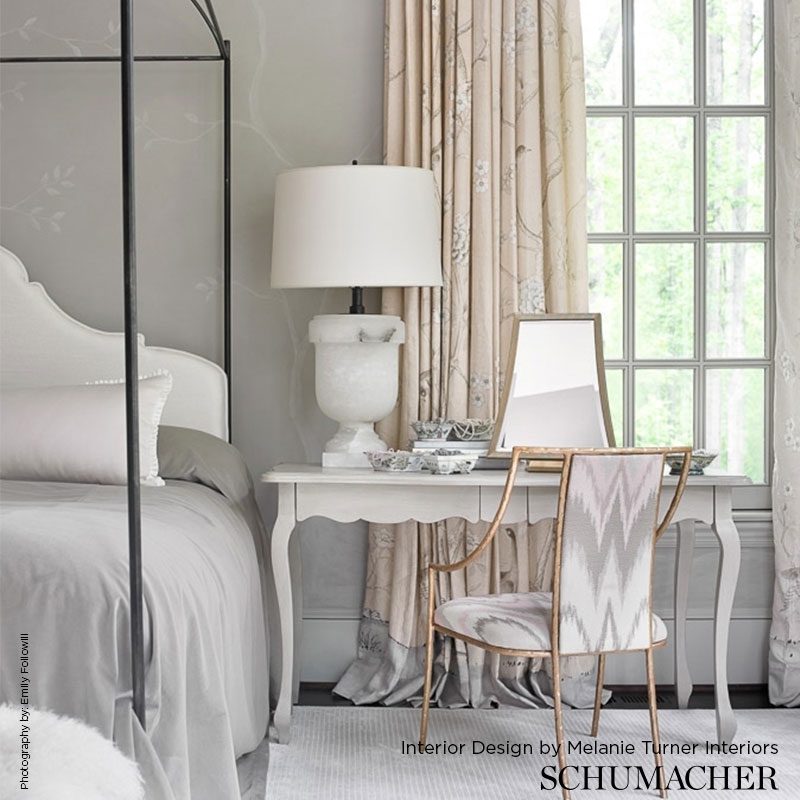 Popular Feminine Neutral Fabric Swatches:
Trend Destination: Exuberant Textiles
Happy, fun, and bold. Exuberant Fabrics are quintessentially Schumacher – representing colorful designs that range from elegant to eclectic and everything in between. Exuberant patterns feature unapologetically happy fabrics that happen to be endlessly versatile.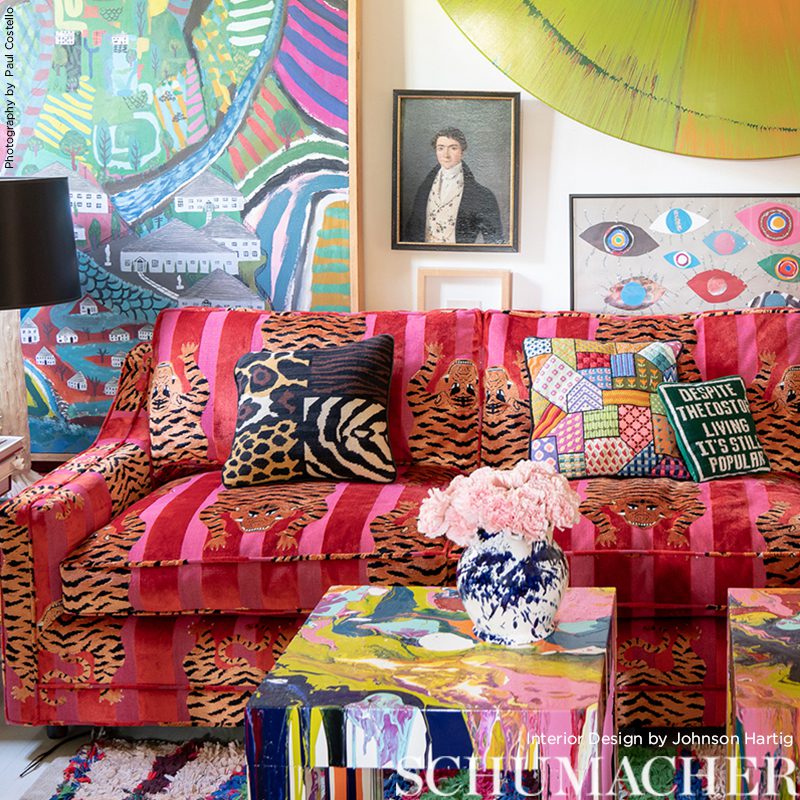 Popular Exuberant Fabric Swatches:
Trend Destination: Masterpiece Textiles
Masterpiece Fabrics are incredibly well-made textiles that are worth every penny. They're delicately constructed & artisan made to add a unique and beautiful design to your home. Masterpiece textiles are exactly what they sound like: works of art.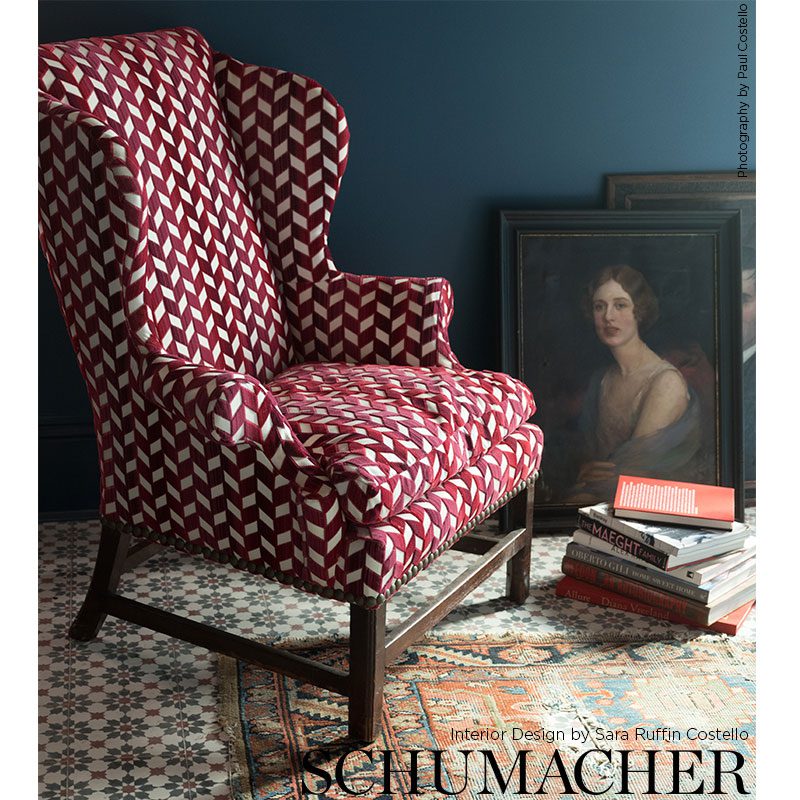 Popular Masterpiece Fabric Swatches:
Keep up with Design Pop on Instagram!
Be sure to follow us on instagram for #DesignPop updates & home inspiration you'll love.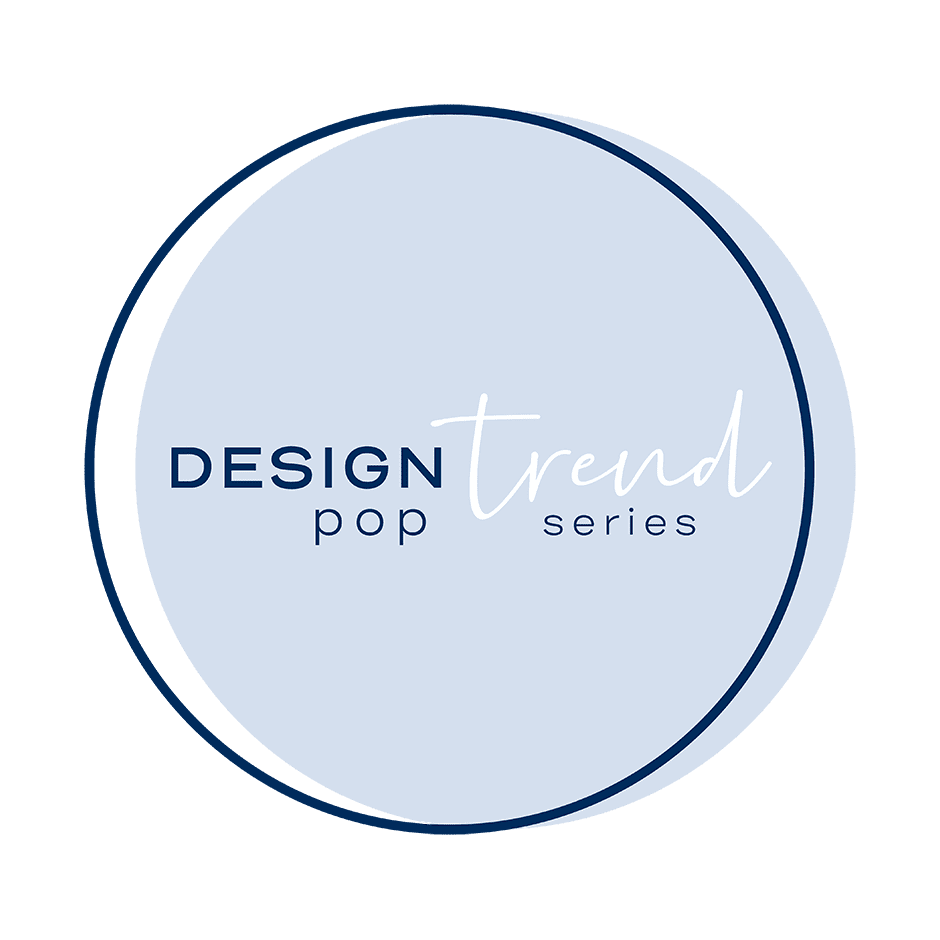 Special thanks to Tori and the Schumacher team for taking the time to speak with us!
Article Written by Sydney Meister