July 13, 2021
Top 10 Comfiest Sofas From High Point Market 2021
Looking for a sofa with the perfect mix of style and comfort?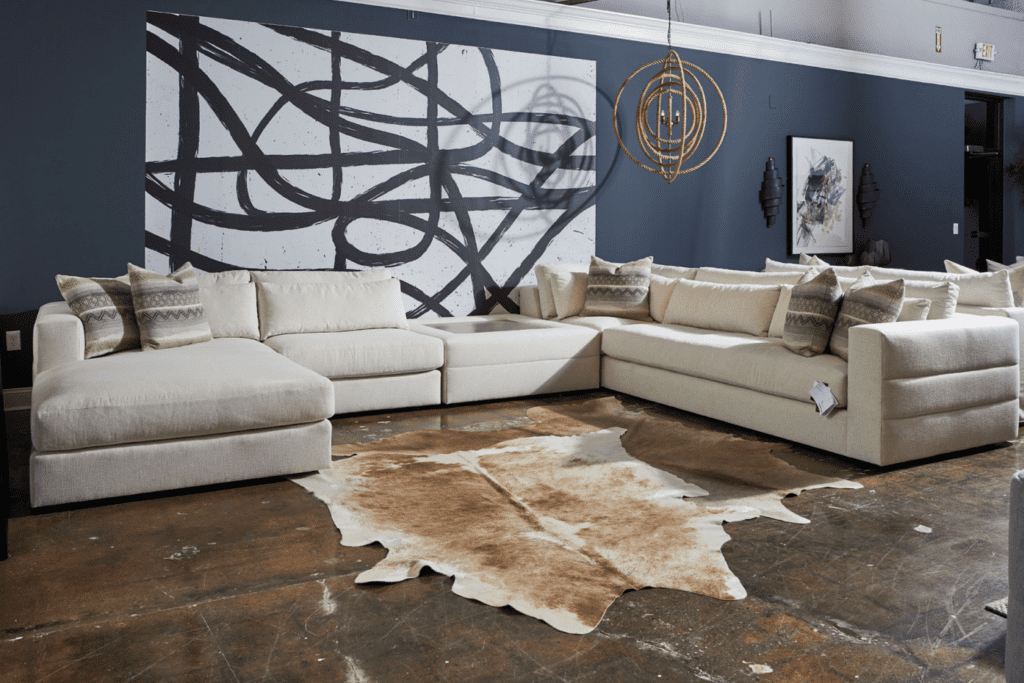 Earlier this month, we took a trip down to North Carolina to attend High Point Market, the largest trade show in the world! Twice a year, High Point Market trade show hosts more than 2,000 furniture, home décor and accessories exhibitors. After a long year of virtual events, we were finally able to visit High Point Market in person once again.
On this trip, we had the unique opportunity to see a world-class assortment of new furniture reveals as well as meet the makers of some of our best-loved furniture. We set out to find furniture that embodies Chic Comfort aesthetic. Now that we're back, we are excited to share our favorite chic yet comfortable finds.
Our top 10 chic comfort sofa picks from HPMKT 2021
6. VANGUARD — BOYDEN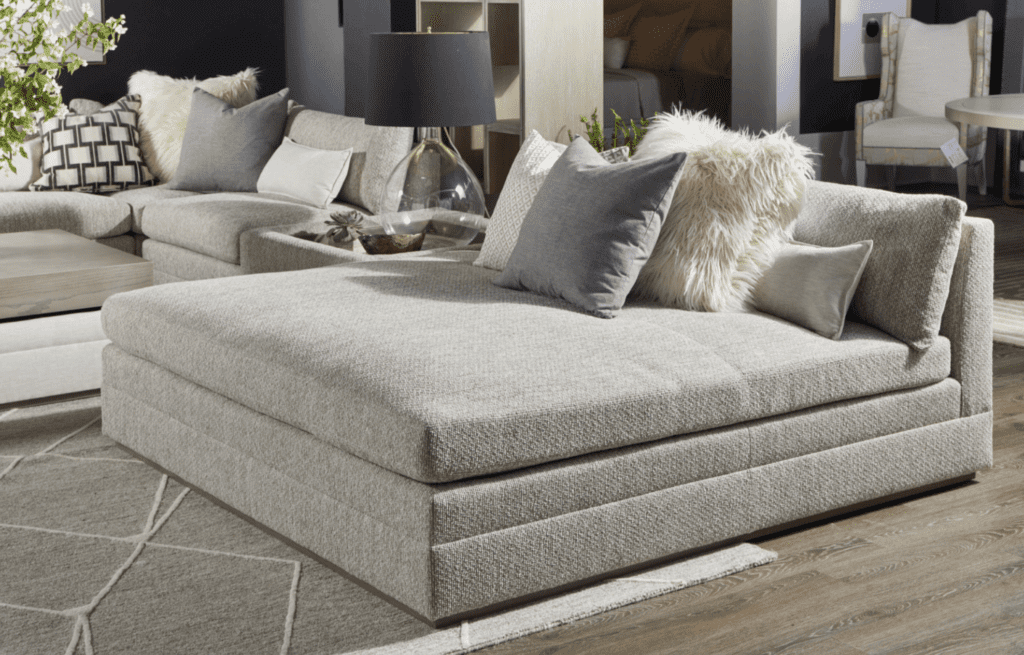 The Boyden Collection, designed by Thom Filicia, captures his classic simplicity, while introducing a unique modern flair that is both timely and timeless. Consisting of 15 pieces, the Boyden Collection can be combined and customized in infinite ways. We especially love the double wide chaise lounge at 54 inches that serves as a full bed for your guests. Whether you use one collection piece or all 15, Boyden is sure to transform your space.
7. SPECTRA HOME — NEWPORT CONVERSATION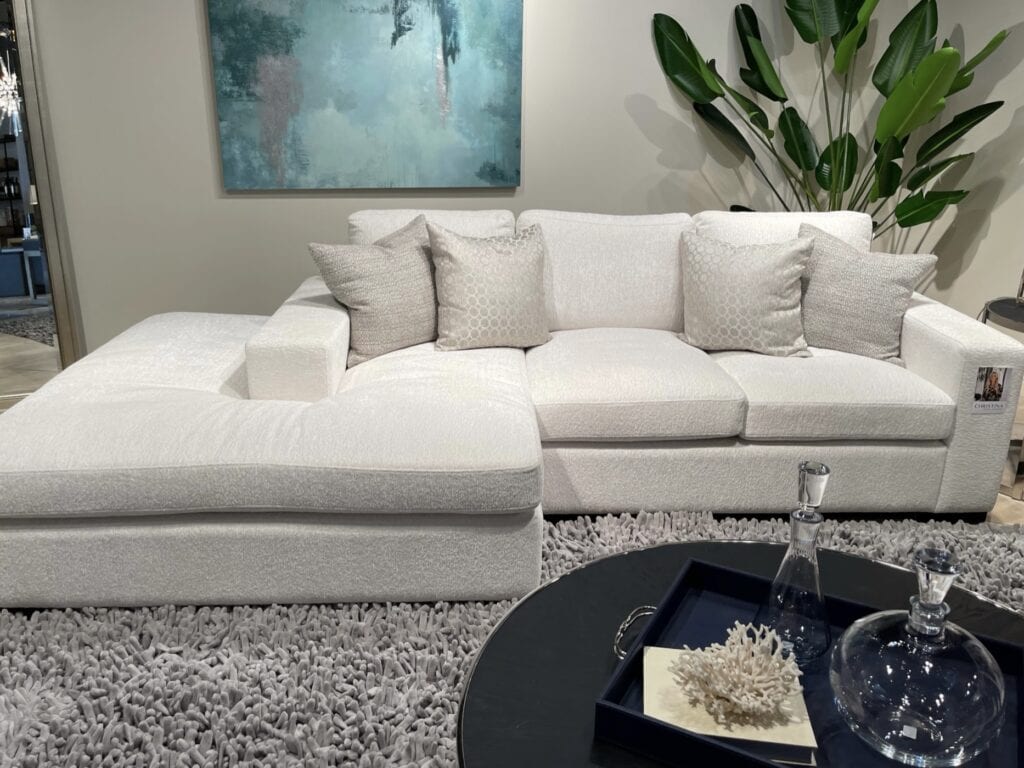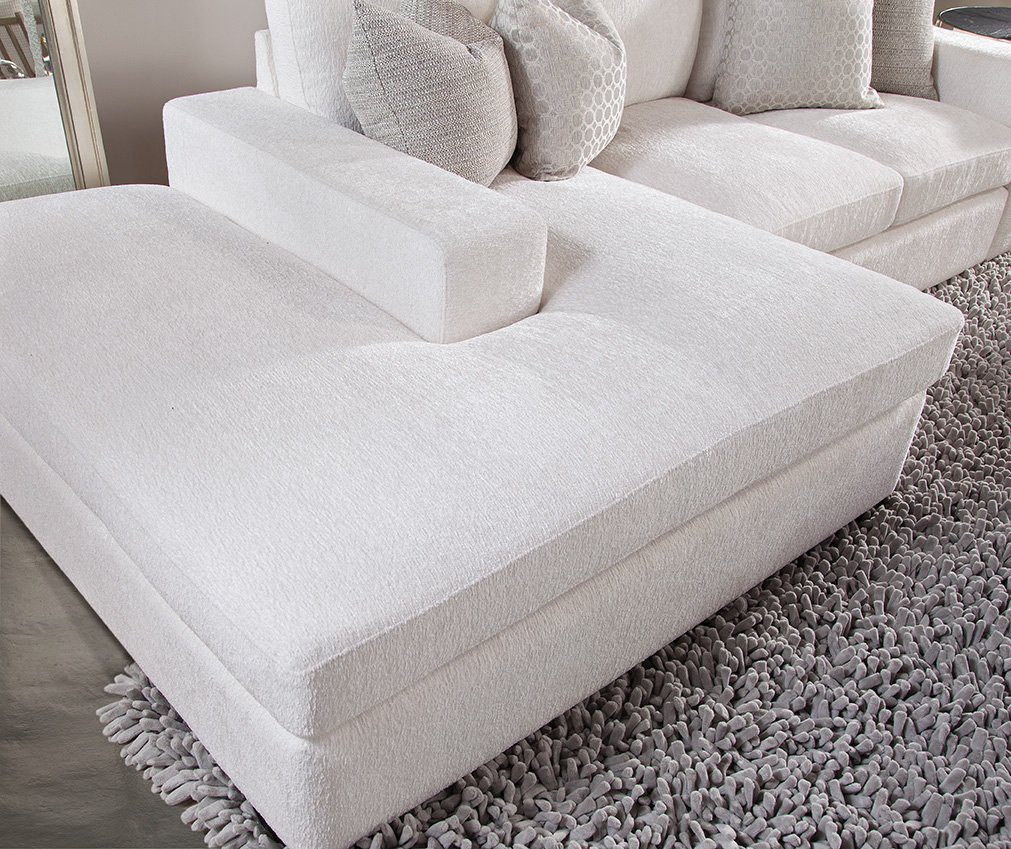 This new introduction from Spectra Home and Christina Anstead is perfect for lounging and entertaining. With space to kick up your feet or even perch a tray of refreshments, the versatility of the conversation bumper on this Newport loveseat is definitely something to talk about. This sectional is the perfect blend of luxury style and comfortable livability!
8. NORWALK FURNITURE — PARIS SECTIONAL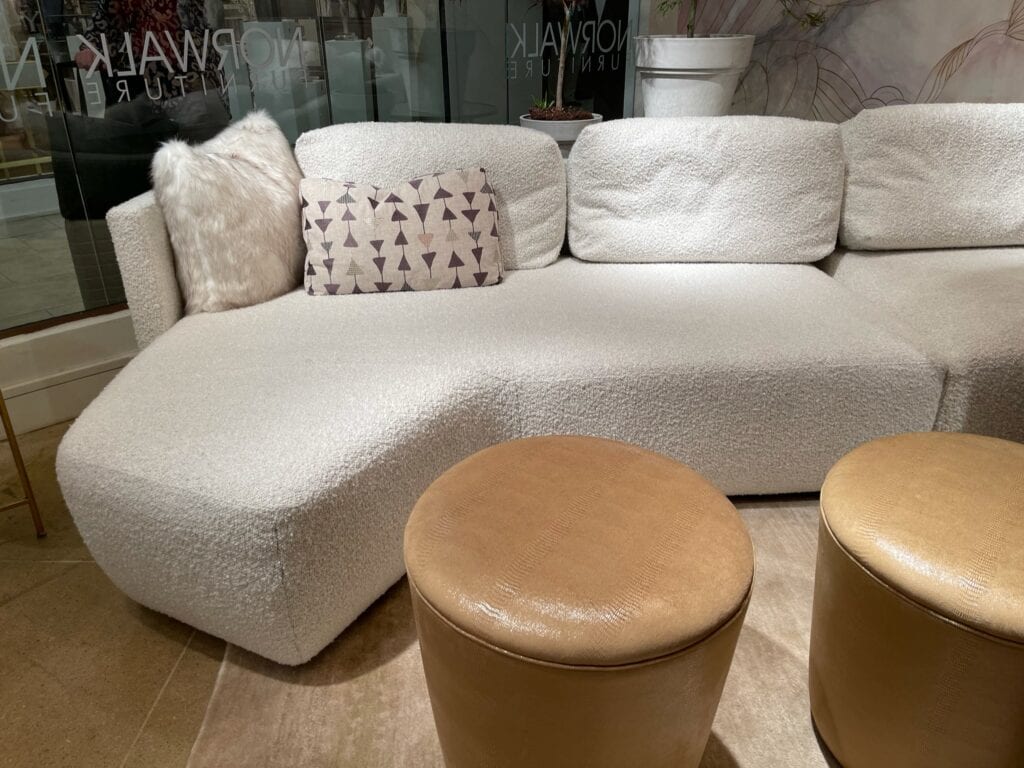 The Paris Sectional offers an assortment of uniquely shaped pieces that can be configured for a wide variety of interiors. Inspired by a trip to its namesake, the Paris Sectional features a variety of comfortable modular pieces, as well as chaises and extension pieces. With comfortable loose back pillows and supportive attached seat cushions, this sectional is a perfect mix of style and comfort.
9. BERNHARDT —
 

THE ANDIE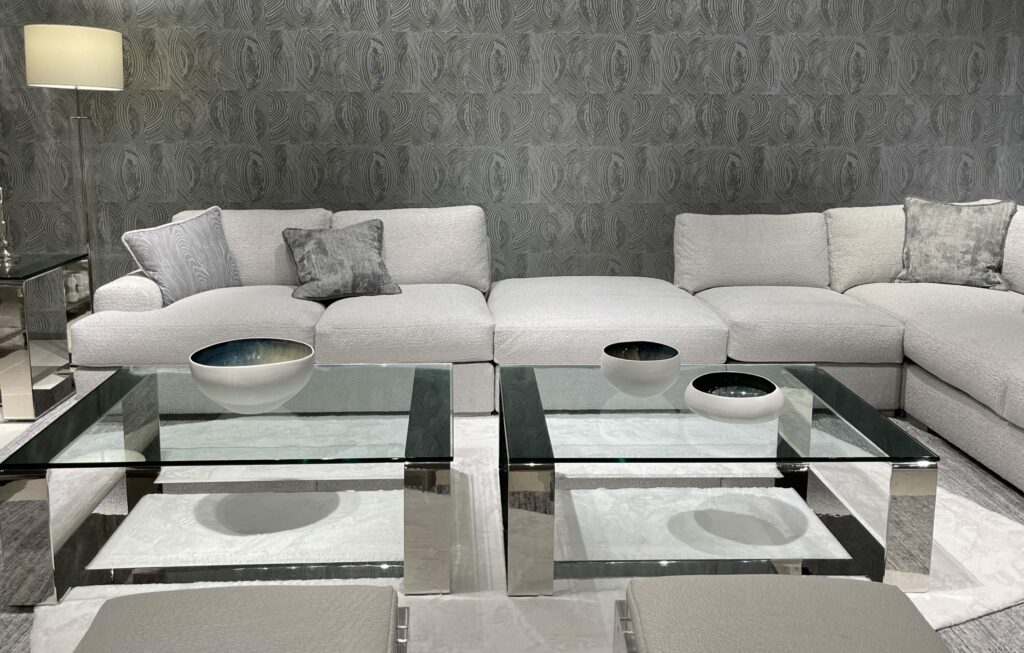 Modern, contemporary, or transitional styles will blend easily with this classic shape. We love how the Andie looks like its going to give you a hug. With its chunky yet low and inviting form, the Andie is an easy addition to your home. From compelling statement pieces with intricate details, to clean, effortless sophistication, Bernhardt Interiors has a finely crafted piece for everyone.
10. BERNHARDT — OASIS SECTIONAL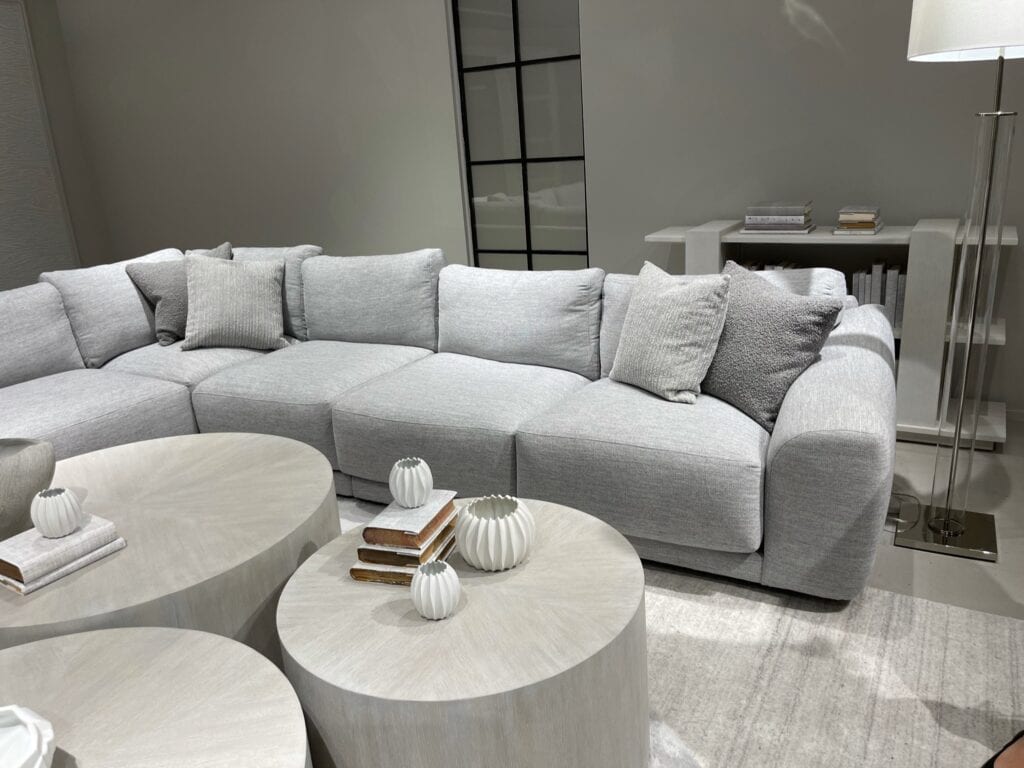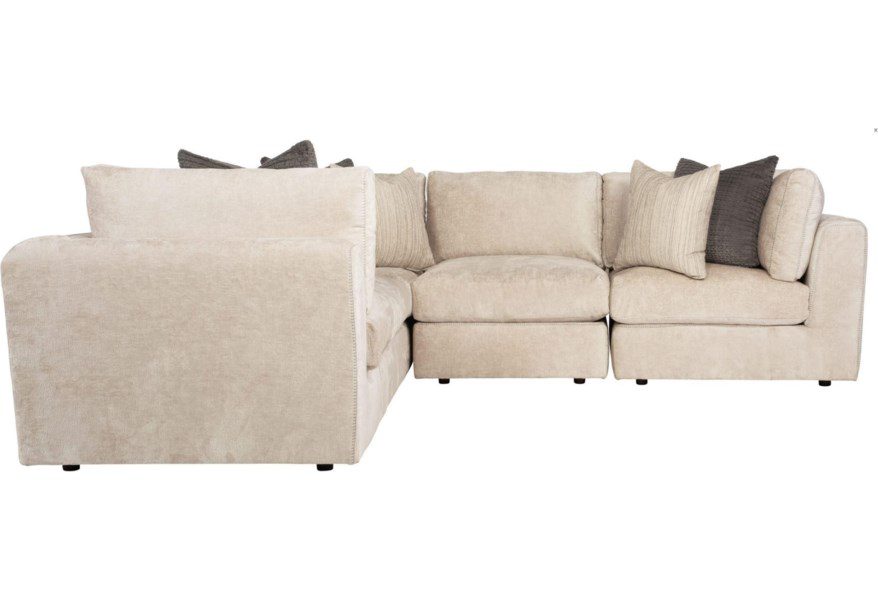 Part of Bernhardt's new Plush collection, the Oasis Modular Sectional is the perfect combination of unprecedented comfort with sophisticated, uncompromised styling. Stylish and modern with deep, comfortable, luxurious seating, the Oasis is a new experience in design, combining natural fabrics with relaxed tailoring, sumptuous down cushions, and gracious scale.