August 5, 2021
Your Guide To The Softest Bouclés In The Market
Best of Bouclés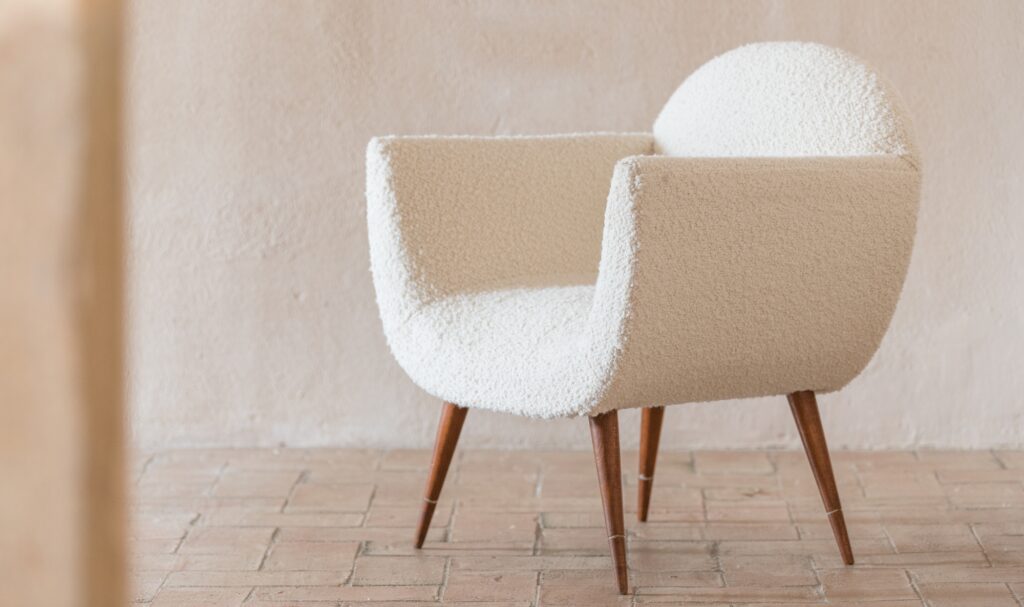 Since Covid-19 hit, people have been drawn towards comfort more than ever before. After all, once you've spent your days working from your couch in pajama pants, the thought of skin-tight jeans and hard office chairs feels almost unimaginable. This major shift towards comfort has influenced the way we shop, from clothing to furniture.
Among the many industries embracing comfort, fabric manufacturers are at the forefront of the cozy-chic aesthetic as teddy-bear like bouclé fabrics are rising in popularity. Distinguishable by a series of looped fiber, bouclé is derived from the French word boucler, which means "to curl." Ranging in size from small loops to large curls, bouclés are most commonly made out of wool. Both versatile and durable, Bouclés offer a unique range of benefits that makes this fabric ideal for adding softness to sofas, chairs, rugs, pillows, window treatments, and more. With this fabric, you can enhance the coziness of your home while also maintaining a chic and refreshing textural element. Check out our personal favorites, hand vetted by the KBW Interiors Design Team.
Top 10 chic comfort bouclés
1. DESIGNERS GUILD — MERELLE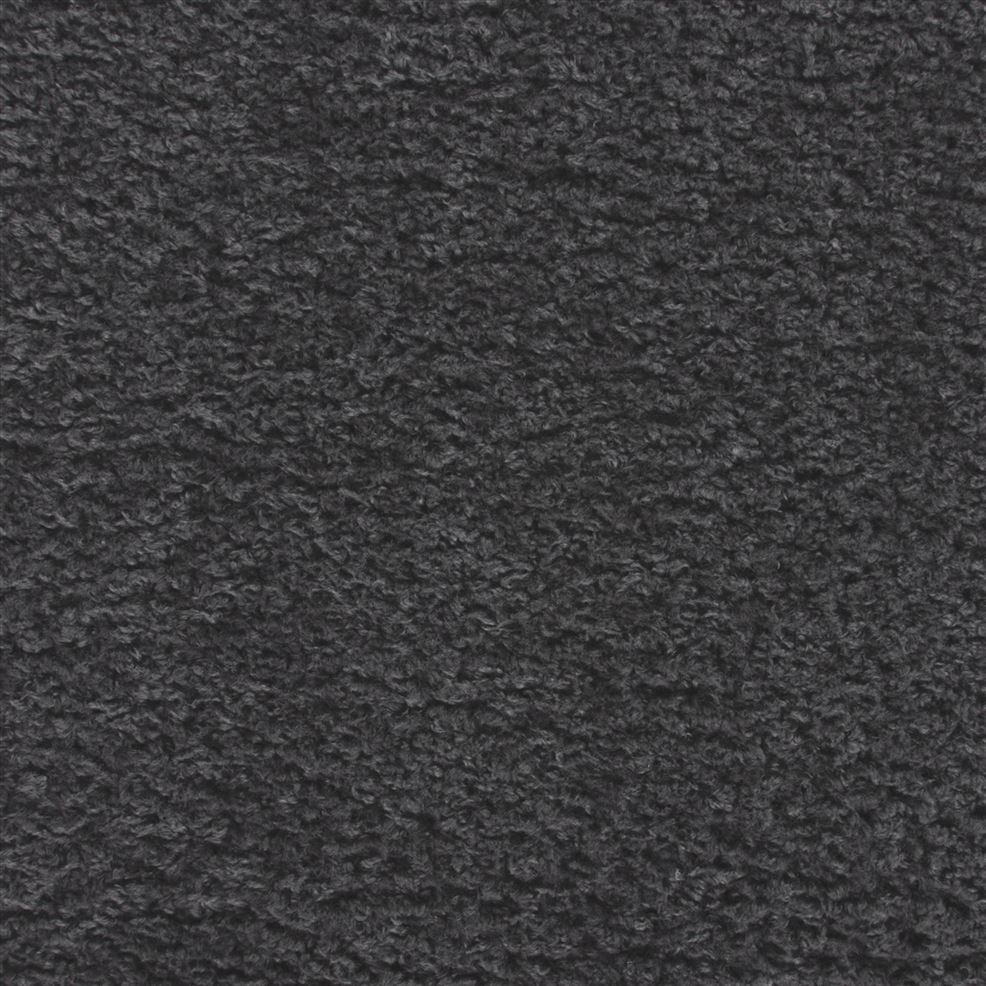 A fluffy and soft long pile textural fabric emulating faux sheepskin created using the same techniques as faux fur. Available in two natural tones of graphite and natural.
Click To View
2. MICHAEL JON DESIGNS — SHEEPSKIN

This 100% polyester woven provides a luxurious silk look along with the durability of a polyester. It has a soft hand and is a great stylish option for adding a sophisticated touch to any drapery, sofa, pillow or accent piece.
Click To View
3. CASTEL MAISON—SHAUN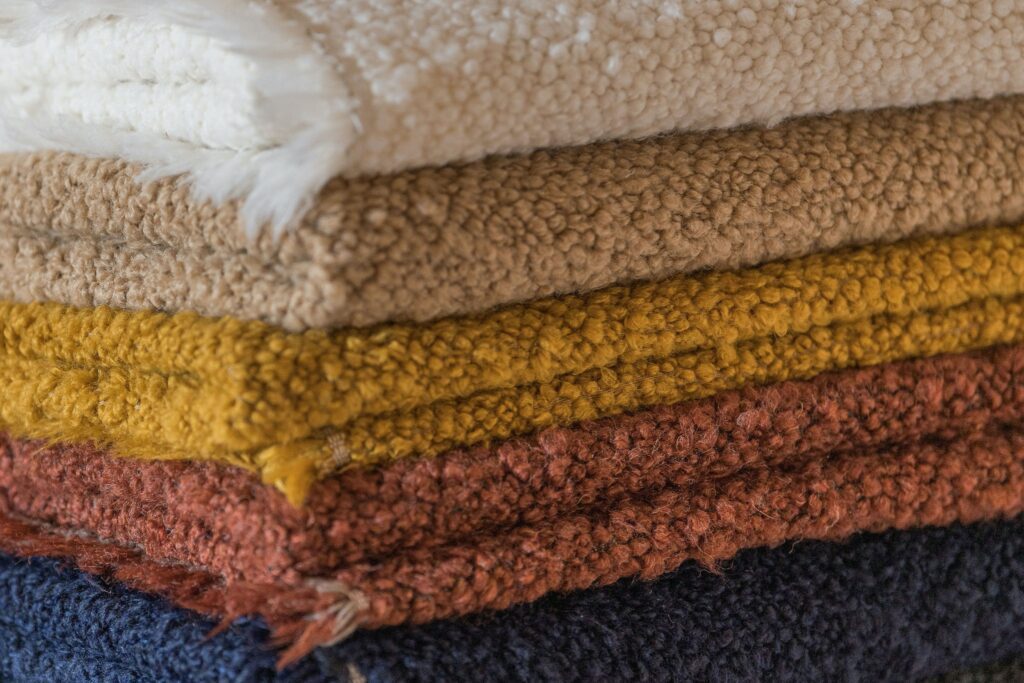 Shaun is a soft and modern plush bouclé offered in a range of eight natural and deep colors.
Click To View
4. PIERRE FREY—FREDDO
Chenille velvet with a soft look and a soft touch, it is ideal for use on seating.
Click To View
5. LARSEN FABRICS — WHISTLER
Whistler, a wool boucle weave, is both chic and soft. This boucle is offered in 8 colors.
Click To View
6. ROGERS & GOFFIFON LTD — ALPACA  BOUCLE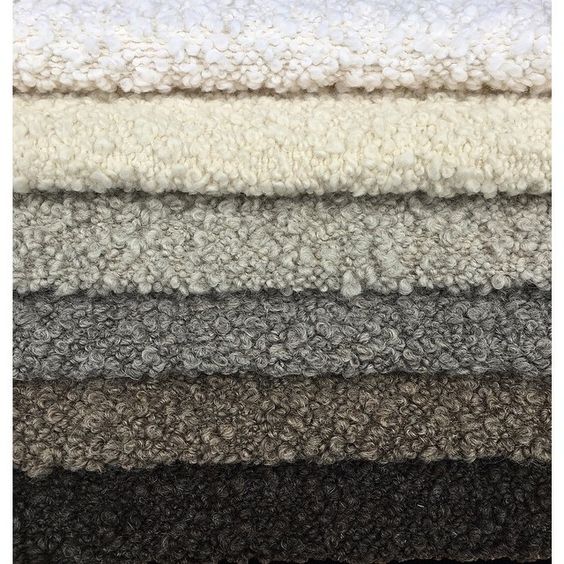 The Alpaca Bouclé is a deluxe upholstery fabric, available in six earthy colorways, and is one of the most luxurious fabrics in the collection. Thick soft loops of lofty alpaca make this fabric the ultimate in comfort for cozy sofas and over-sized chairs, perfect to snuggle up in on long winter afternoons. Also ideal for accent pillows for a touch of texture, it's great for all styles of decor.
Click To View
7. MISIA — VOLUTES AU VENT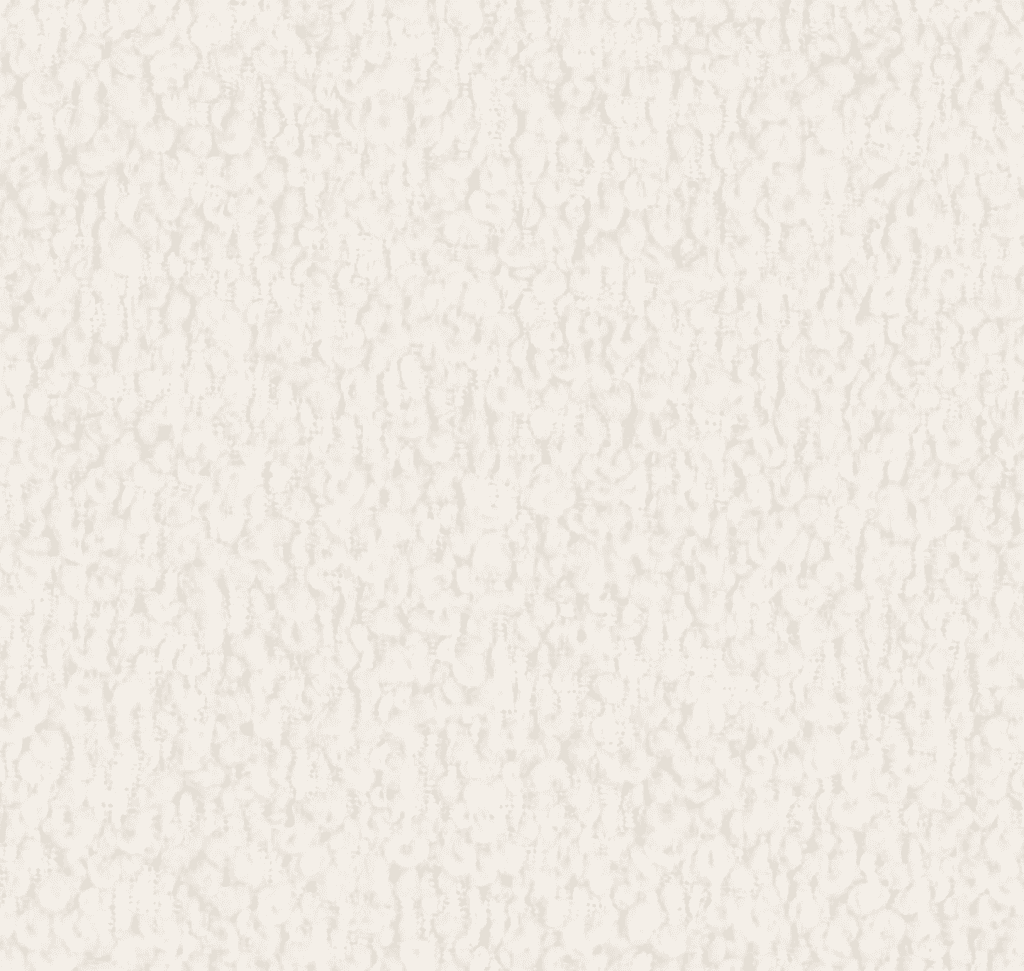 The series, "Volutes au Vent" is woven using a heavy Alpaca-wool yarn, from the high plateaus of Peru. Alpaca is amongst the most luxurious fibres, with Cashmere and Mohair. "Volutes au Vent" is a sustainable, natural texture, as no dye is used : Alpaca wool has twenty-two natural shades. Misia Paris has chosen two of these, "Albâtre" (Alabaster) and "Sépia".
Click To View
8. FABRICUT — MODERN BOUCLE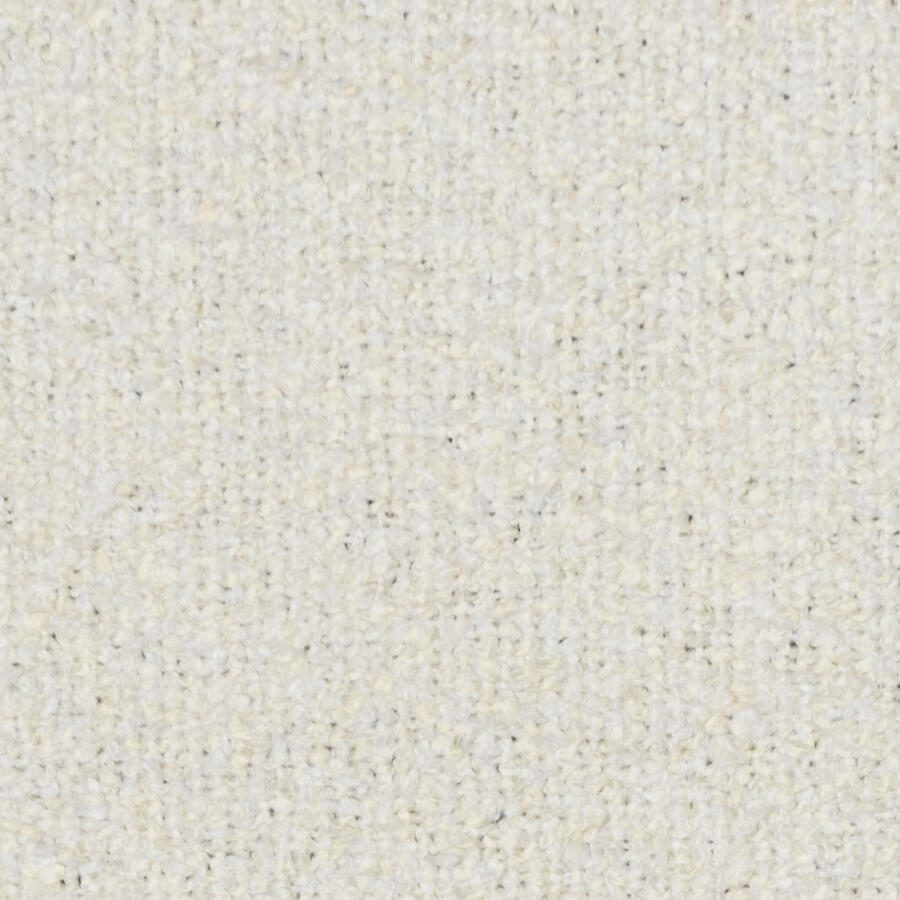 This Modern Boucle design is available in a variety of colors, including Snow, Slate Blue, Ocean, Domino, Bottle Glass and Kelly.
Click To View
9. KRAVET COUTURE —
 

VISTA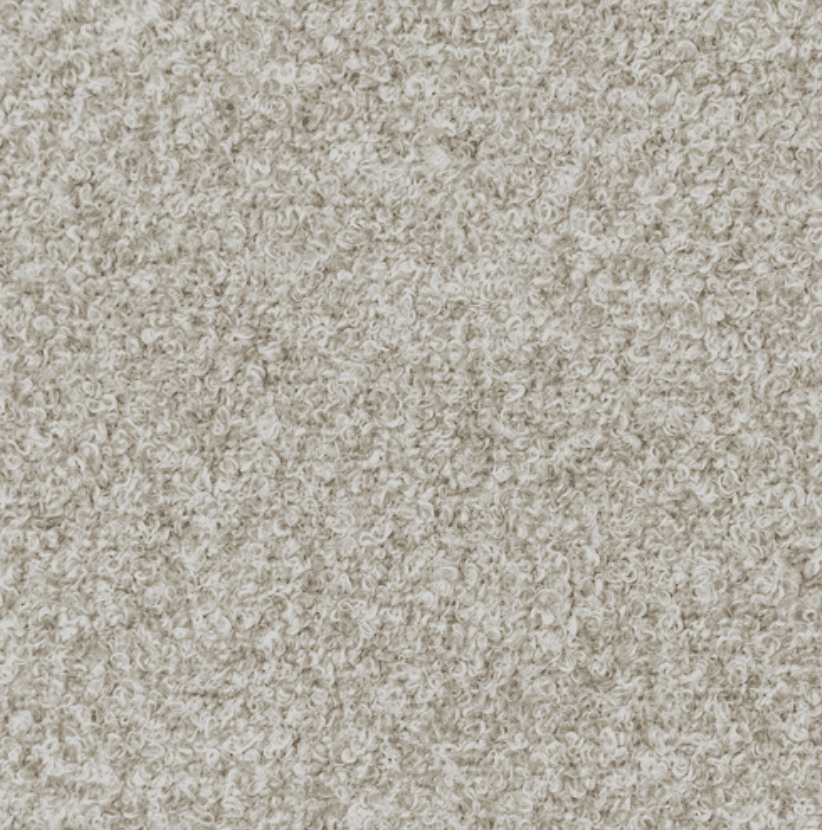 Kravet Couture introduces its first-ever indoor/outdoor collection, Vista, featuring specialty yarns that provide easy cleanability and a supple hand to maintain its luxurious texture.
Click To View
10. SAHCO — CONEY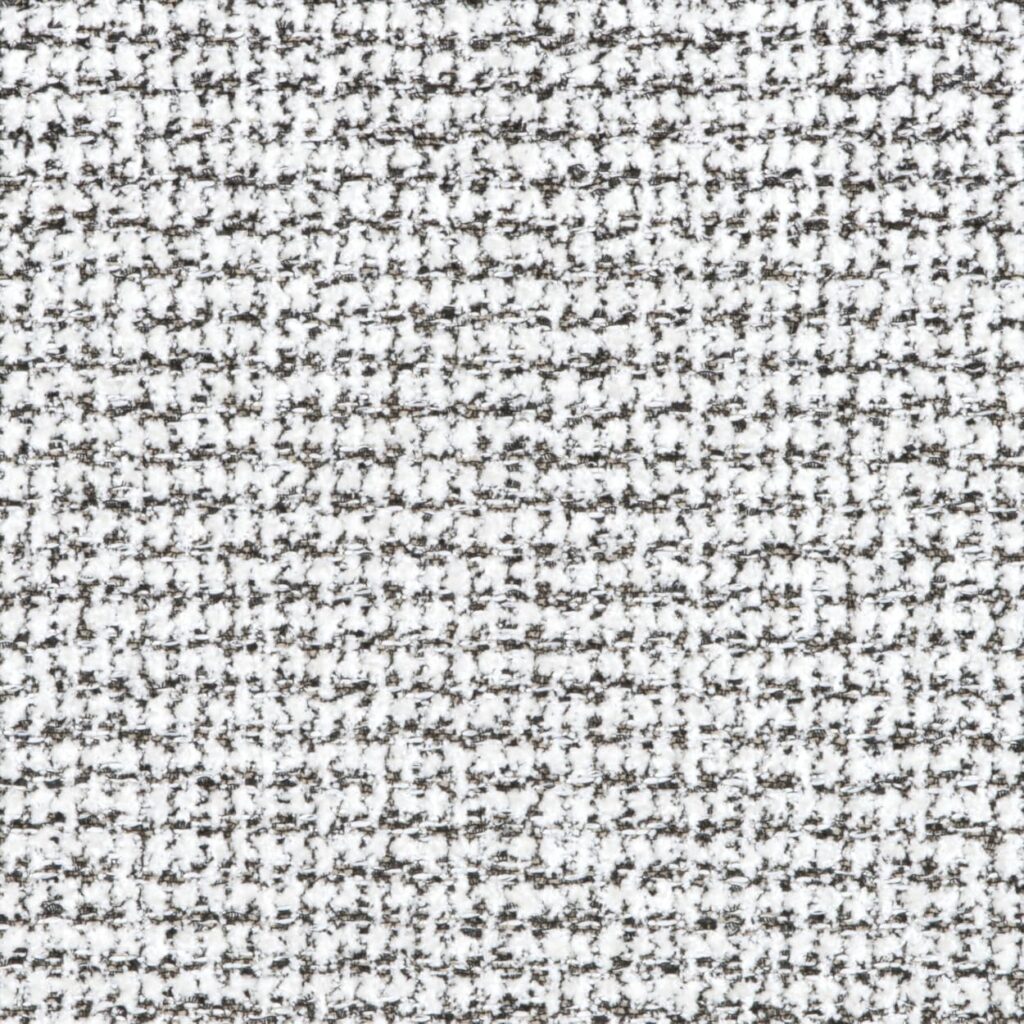 Jacquard upholstery fabric made of chenille and velour with delicate and soft tweed structure.
Click To View