November 3, 2021
HighPoint Market Stories: Trending at HighPoint Market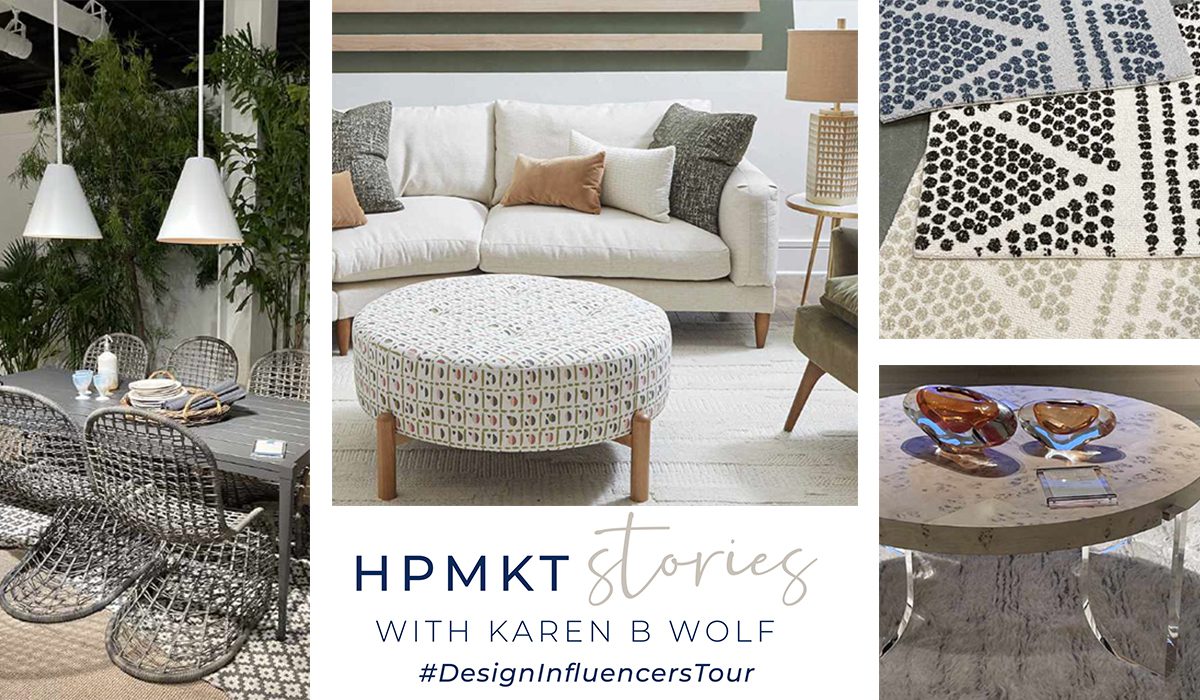 HIGHPOINT MARKET STORIES
Trending at HPMKT
For those that know my background, I started my career as a "home trends forecaster" for a catalog company. I was taught to think of trends as a reflection of our society. Now that's interesting! Check out why I am recognizing these trends:
TREND ONE
Hugge not Hygee
Hygee has a new look. It is curved, soft, sink into me, enveloping, secure and cozy. I call it Cuddle in my 2020 Trends Book. Something we crave and hard to let go of. The new Hygee is a Hugge, a very long and welcoming hug. Take a look at these Huggee forms and thanks to Crypton we can use the cozy boucle fabric in light colors without worry.
Rowe Furniture

Norwalk Furniture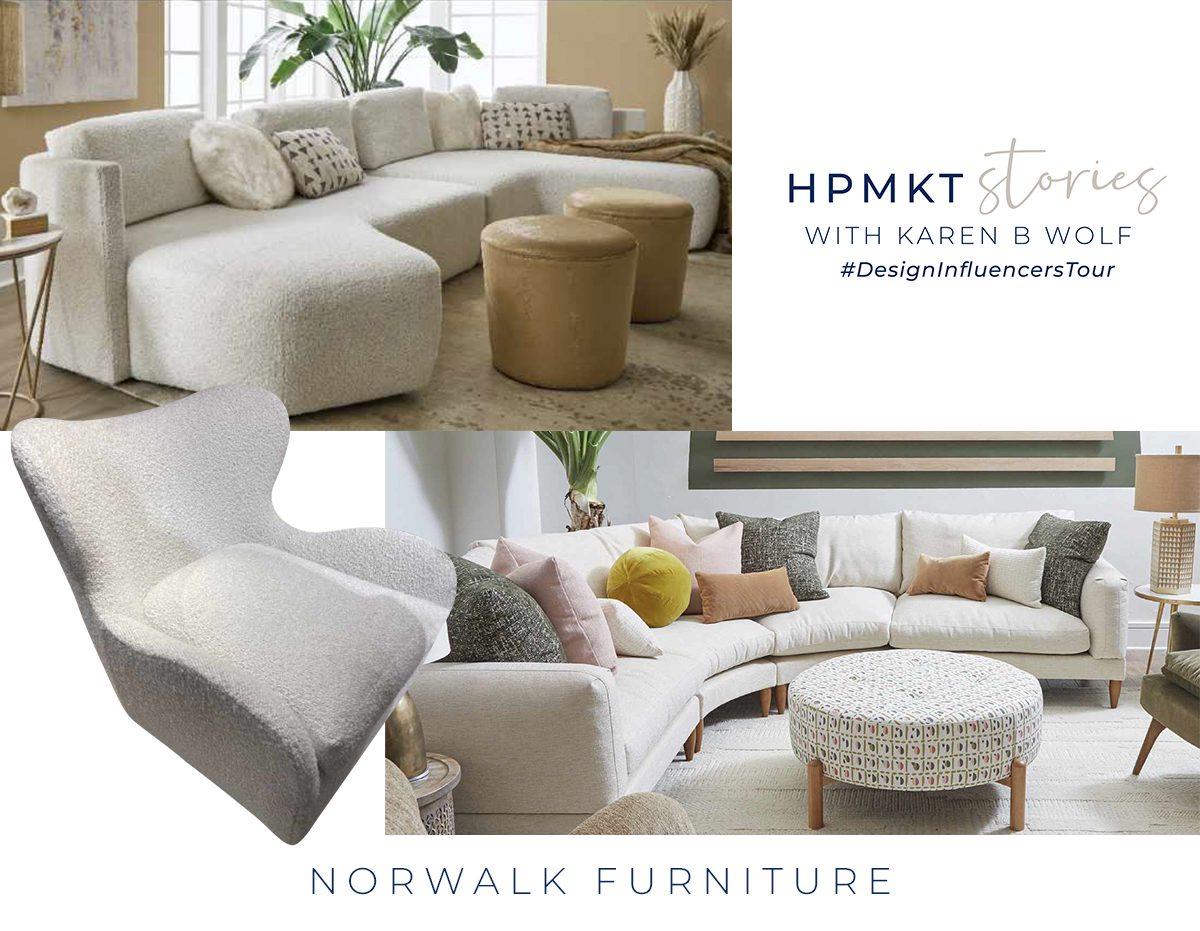 Cisco Home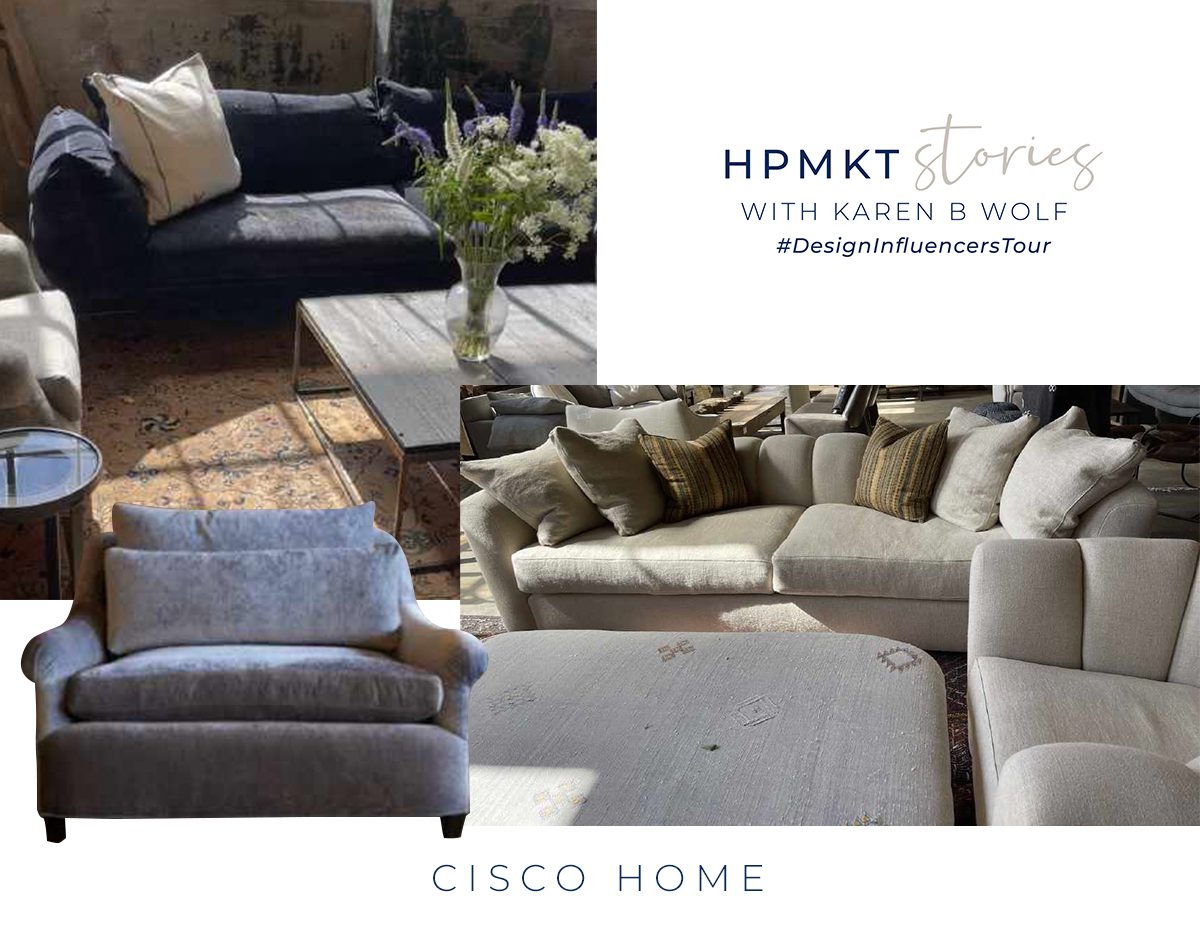 The warming of color has been coming for quite some .me. But the catch is that many Americans are just not ready for brown again. So we are easing into it. Gray became greige and now it is breige. Barely grey and mostly brown.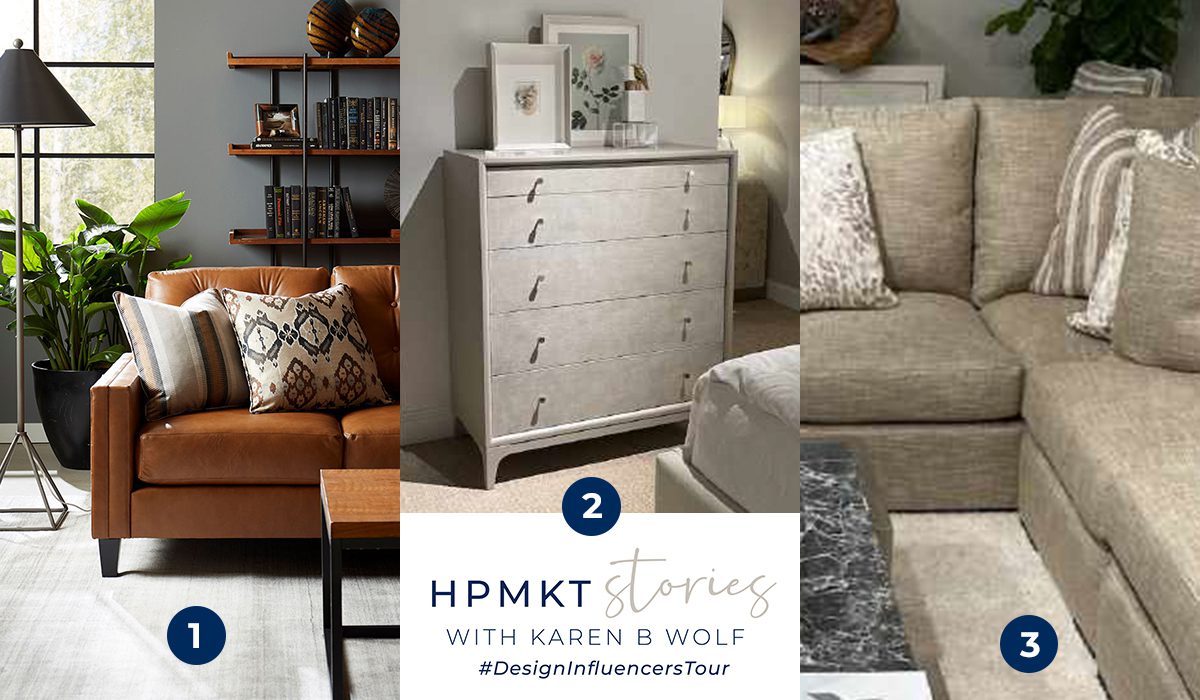 ❶ Norwalk Furniture showcased paper-bag brown and camel colors. ❷ Universal Furniture promoted Milky Mushroom finish from Miranda Kerr ❸ Sherrill Furniture
Another trend that I forecasted for 2020 (click here for my full Trends E-Book) Heirloom is about inclusion and hospitality. We are embracing hand me downs and quality of craftsmanship. As the supply chain worsens, vintage, one of a kind, repurposed and authentic pieces will have more value. Stickley enables you to weave in new with old in a seamless way as well as Area Rugs. Both help to create a modern twist on a nostalgic historic period.
Stickley
Quintessential Stickily forms with a modern twist
Area by Edward Fields
Try mixing this into your current mid-century abode for authenticity.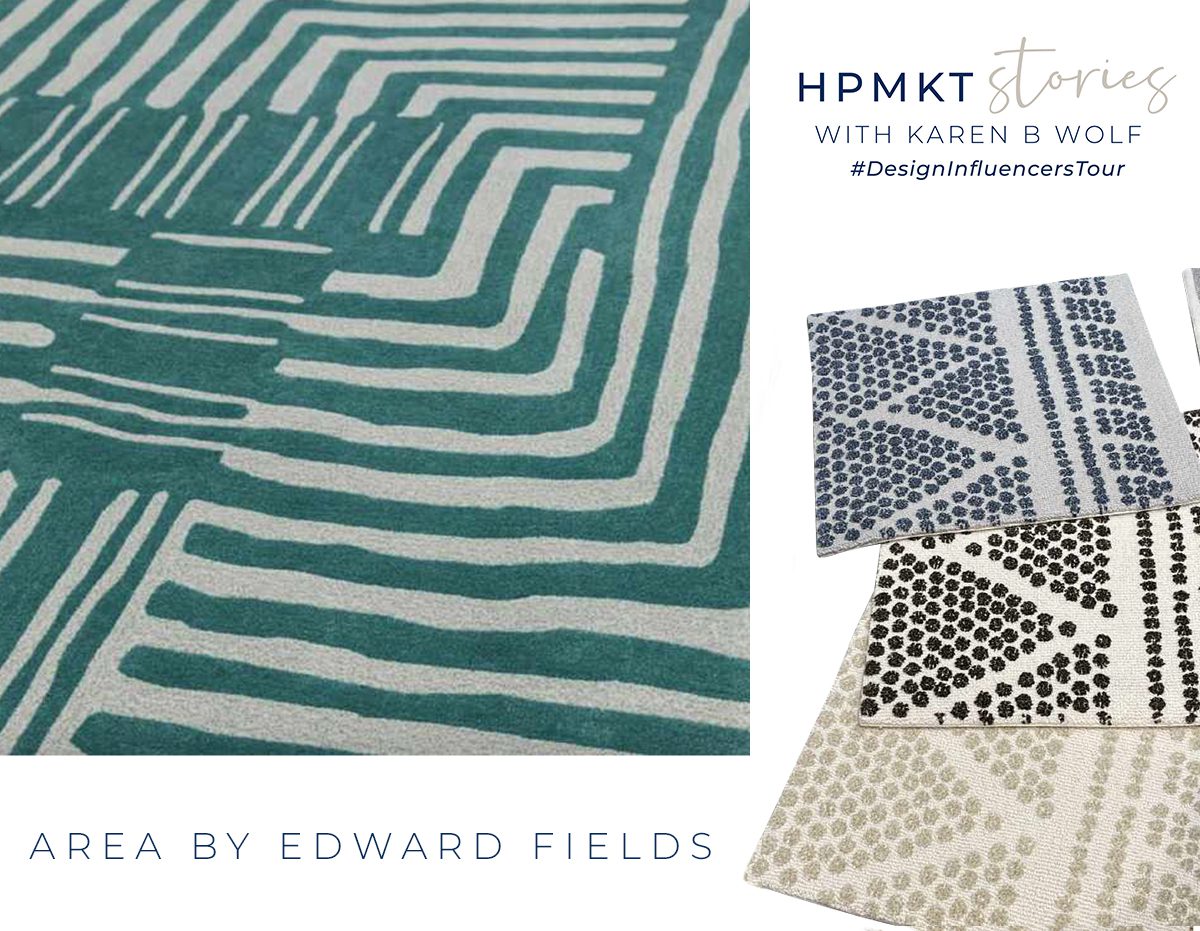 If we can't escape then bring it on home. Hotel style living has entered our homes. From outdoor entertaining spaces, home bars, lighting statements and five star luxury.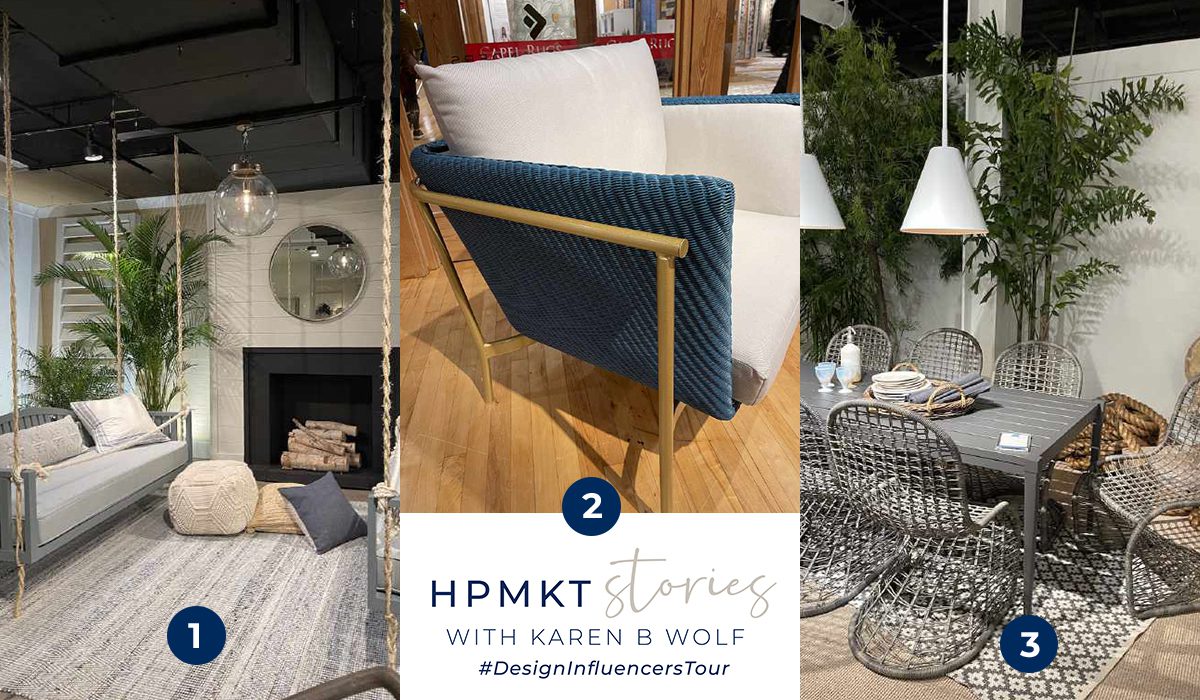 ❶ Hooker Furniture brining it on in… ❷ Lloyd Flanders adding gold luxe powder coating for a resort feel.  ❸ Universal Furniture the lines between inside and out blur.
Sustainability has been a hot topic for years but with climate change and pandemic supply concerns, being sustainable is not just a topic but a requirement. Many of the vendors I visited believe very strongly in supporting our environment. For starters, Crypton fabric which is used as part of many upholstery lines for life proof performance is third-party GREENGUARD Gold Certified. They use Silver Ion technology; and is free of potentially harmful levels of PFOS, PFOAs, formaldehyde, heavy metals, phenols, phthalates, and odor and skin sensitizers. Crypton is a proud member of the Sustainable Furnishings Council and they maintain an ongoing recycling program of manufacturing remnants.
Crypton Performance Fabrics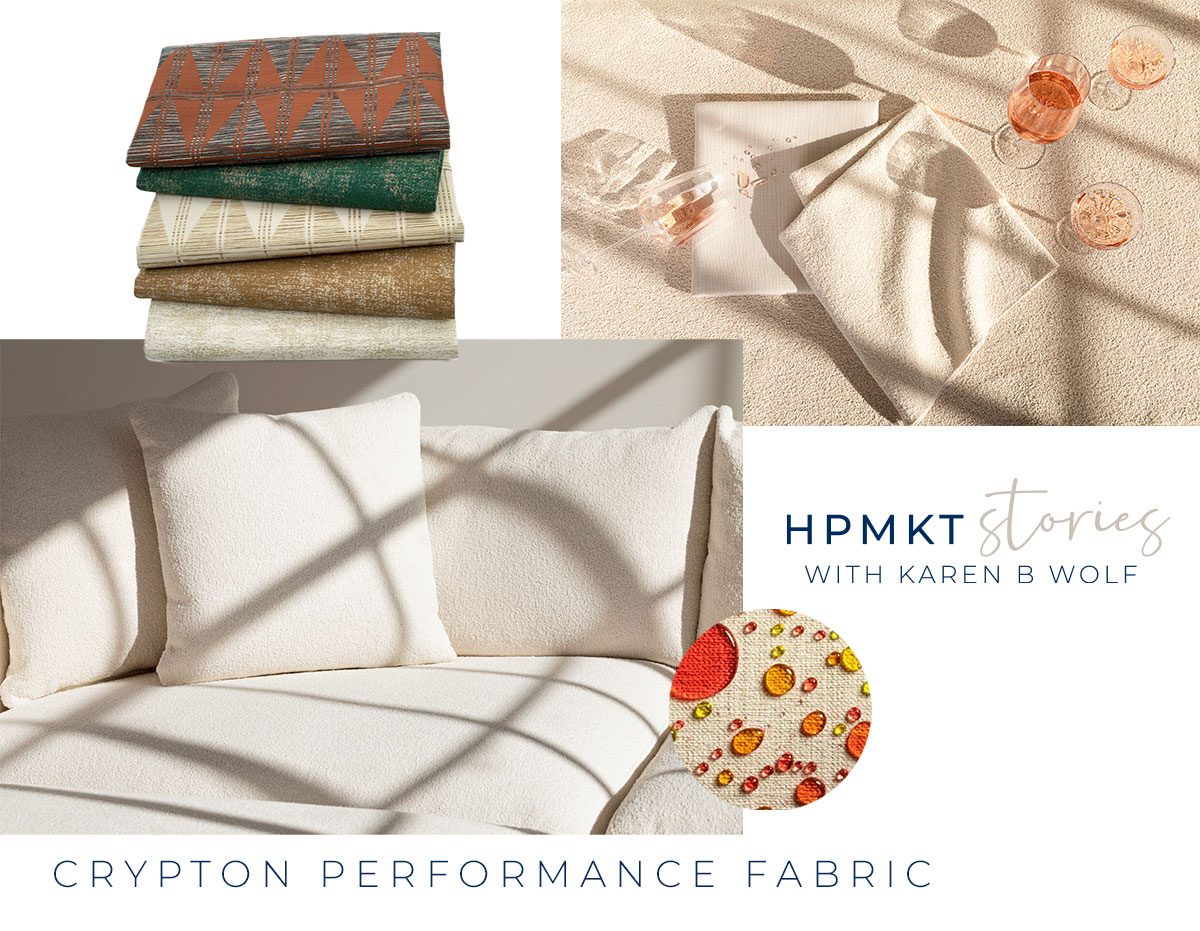 These thoughtful new upholstery fabrics are woven with 50%-70% recycled cotton fibers, repurposed from the apparel industry. The new cotton-centric designs also have all of Crypton's patented spill repelling, stain-and-odor resisting properties.
Rowe Furniture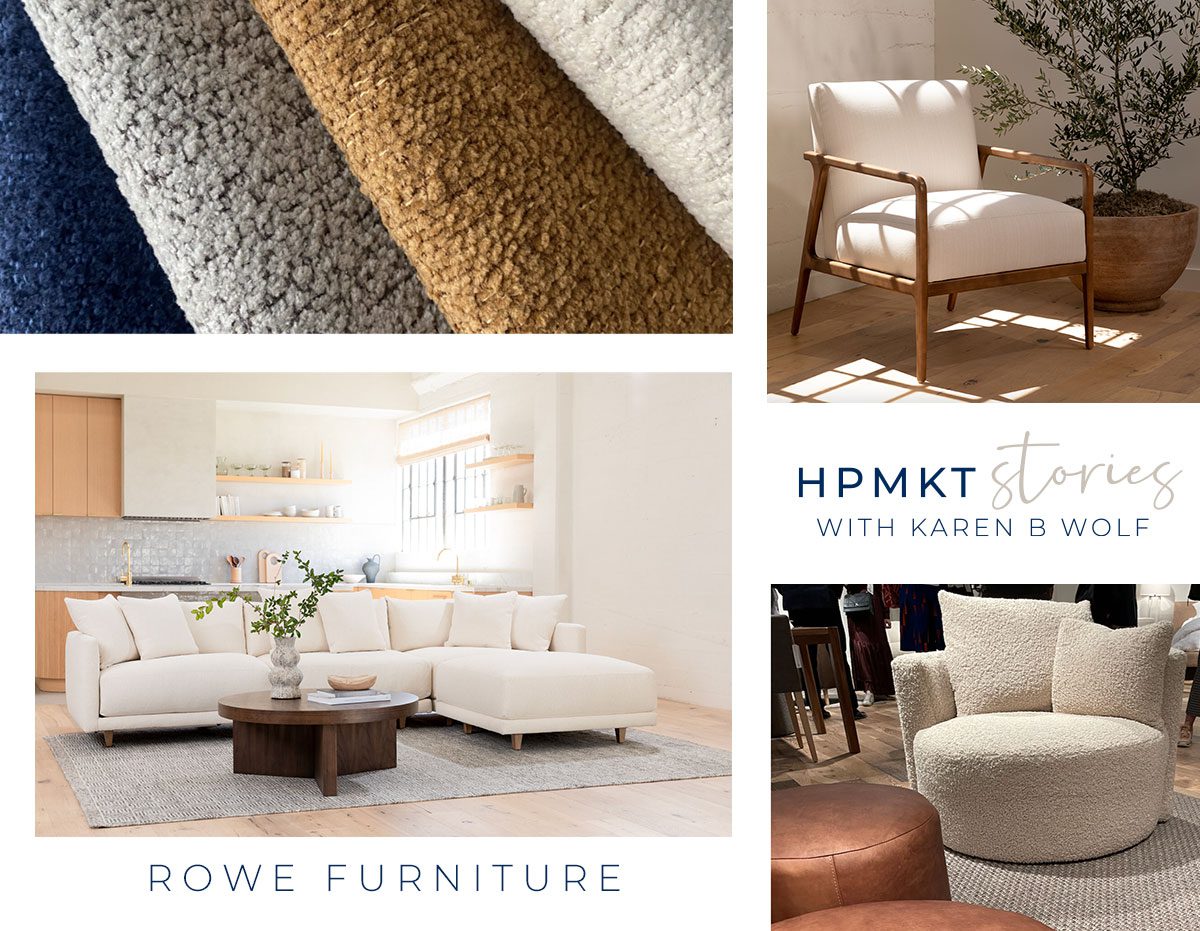 EcoRowe focuses on a selection of fabrics produced from natural fibers, renewable fibers, and the use of wood from replenished, domestic forests as well as two eco-friendly seat cushion cores.The eco-cushion core contains plant-based, renewable materials which replace petroleum-based materials.
• Their Arm cardboard: 100% recycled paperboard
• Corrugated cardboard: greater than 25% made from recycled corrugated containers
• Down cushions filler made from recycled plastic bottles and ticking material is no longer bleached
• Springs: made from recycled iron ore
• Nails/Screws: Uncoated. Instead, water-based lubricant is used.
• Foam: a percentage of the Polyol chemicals come from plant-based renewable, raw materials. In addition, the foam is PBDE free and is manufactured without the use of any flame retardants.
• Cotton: 97% recycled materials
• Wovens/Non-Wovens: Some bleaching process eliminated
Cisco Home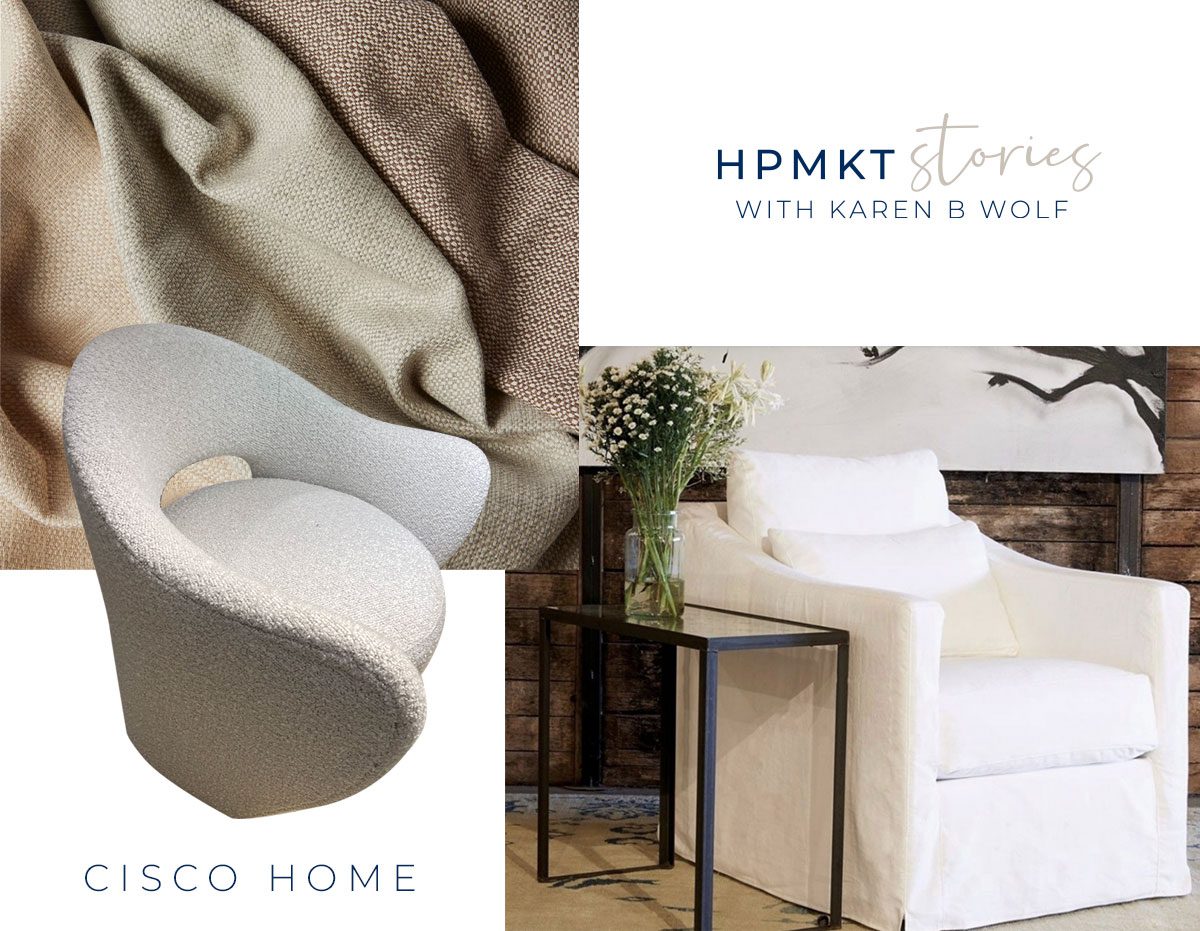 Cisco Home's entire story is about sustainability. But this market, they too partnered with Crypton for a performance based, eco friendly fabric selection. Two cotton textures were on display: Swaddle and Carta.
Universal Furniture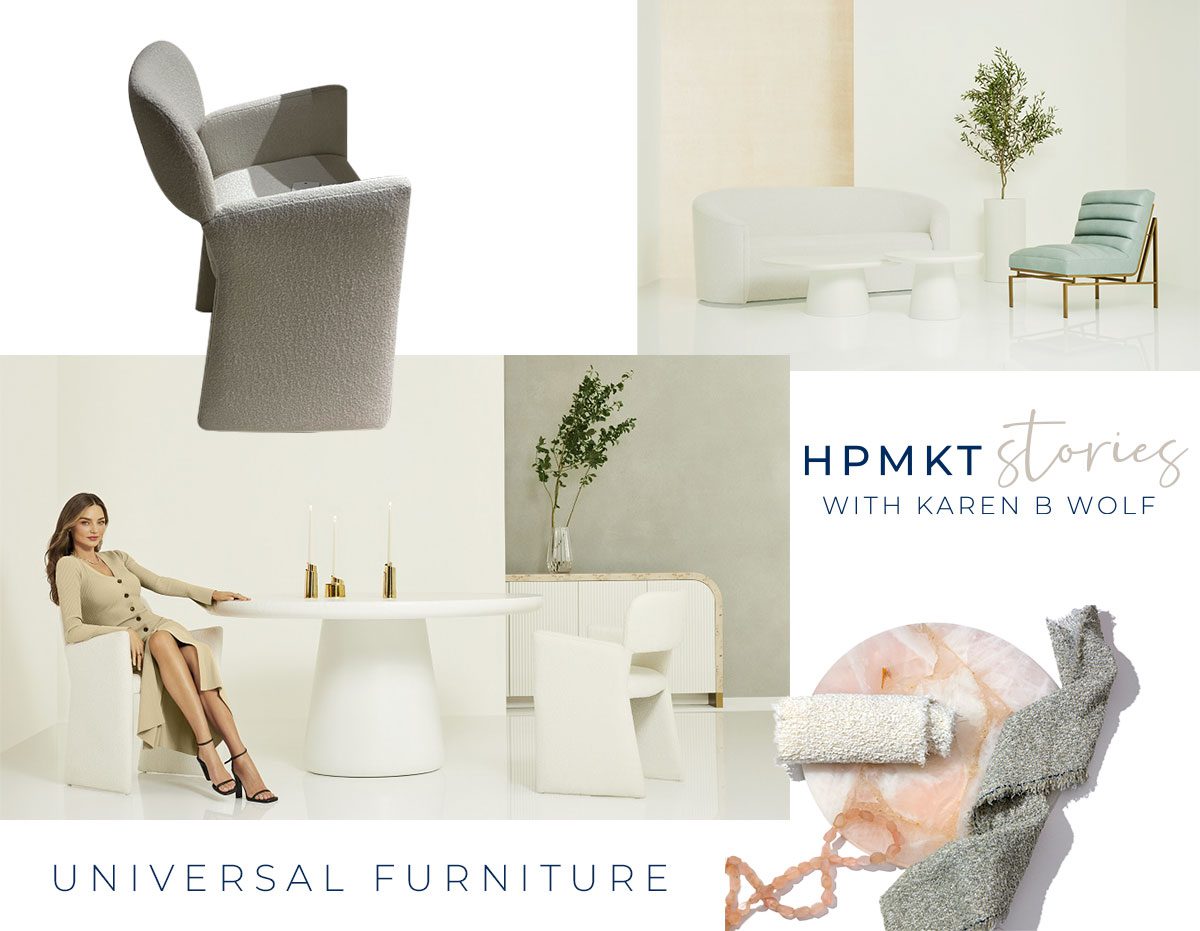 Crypton created an exclusive eco-friendly fabric for Universal Furniture's Miranda Kerr line "Tranquility" which reflects her approach to creating a happy and healthy home.
Innovation Living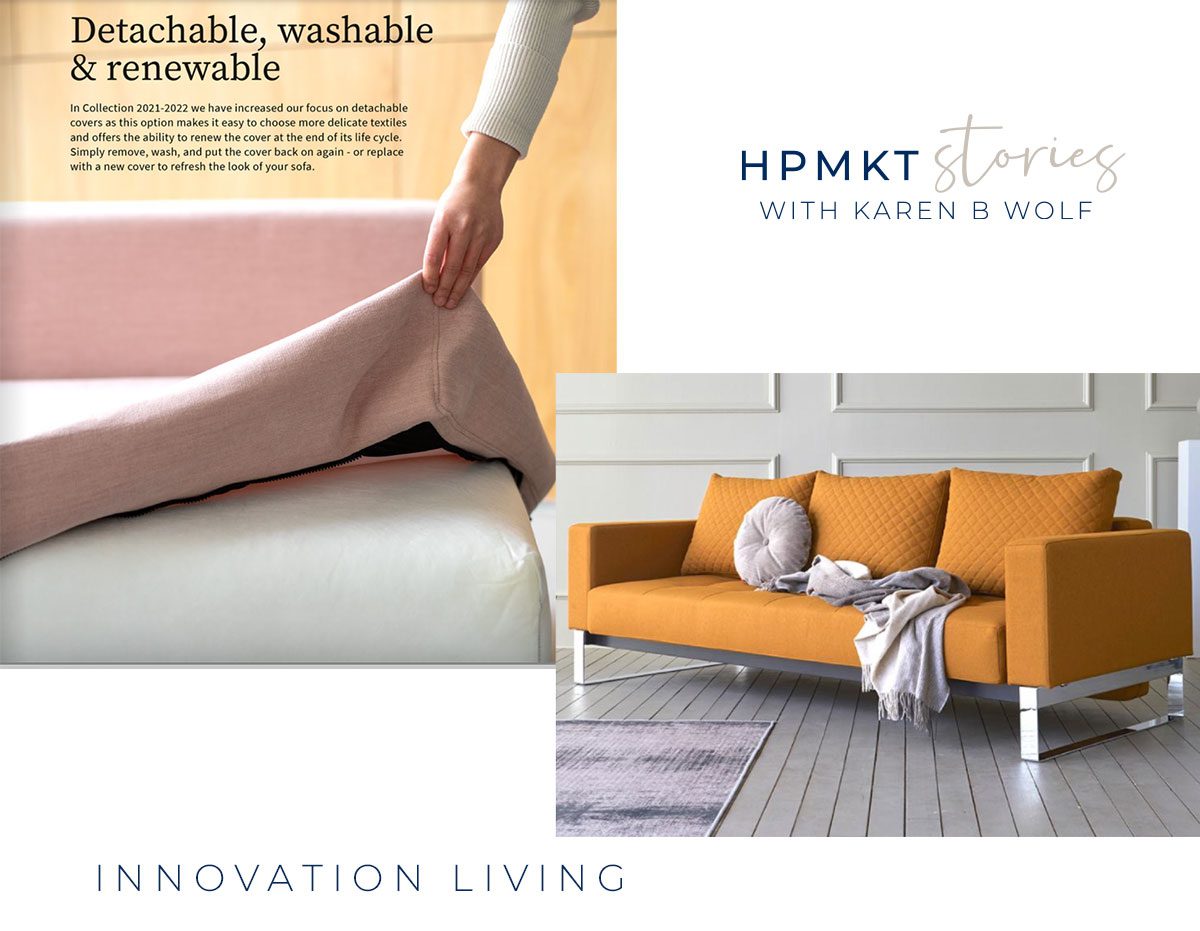 Our last Tour stop was Innovation Living. What a surprise. Besides having fun learning how to open and close a sleeper bed in under 45 seconds, I learned that Innovation (despite their mass market distribution) does have their hands in the sustainability story. It makes sense, a Danish Company designing practical and stylish sleeper sofas, they launched a "Natural Choice" collection focusing on detachable covers. This year they added Fabric made from recycled plastic bottles called Vivus.
Fun fact, they also plant 10,000 new trees a year to contribute to the global ecosystem.
Textures and materials dominated market. From wovens and naturals, to inlays, dimensional woods, parchment, plaster, boucles, and more.
Hooker Furniture
Norwalk Furniture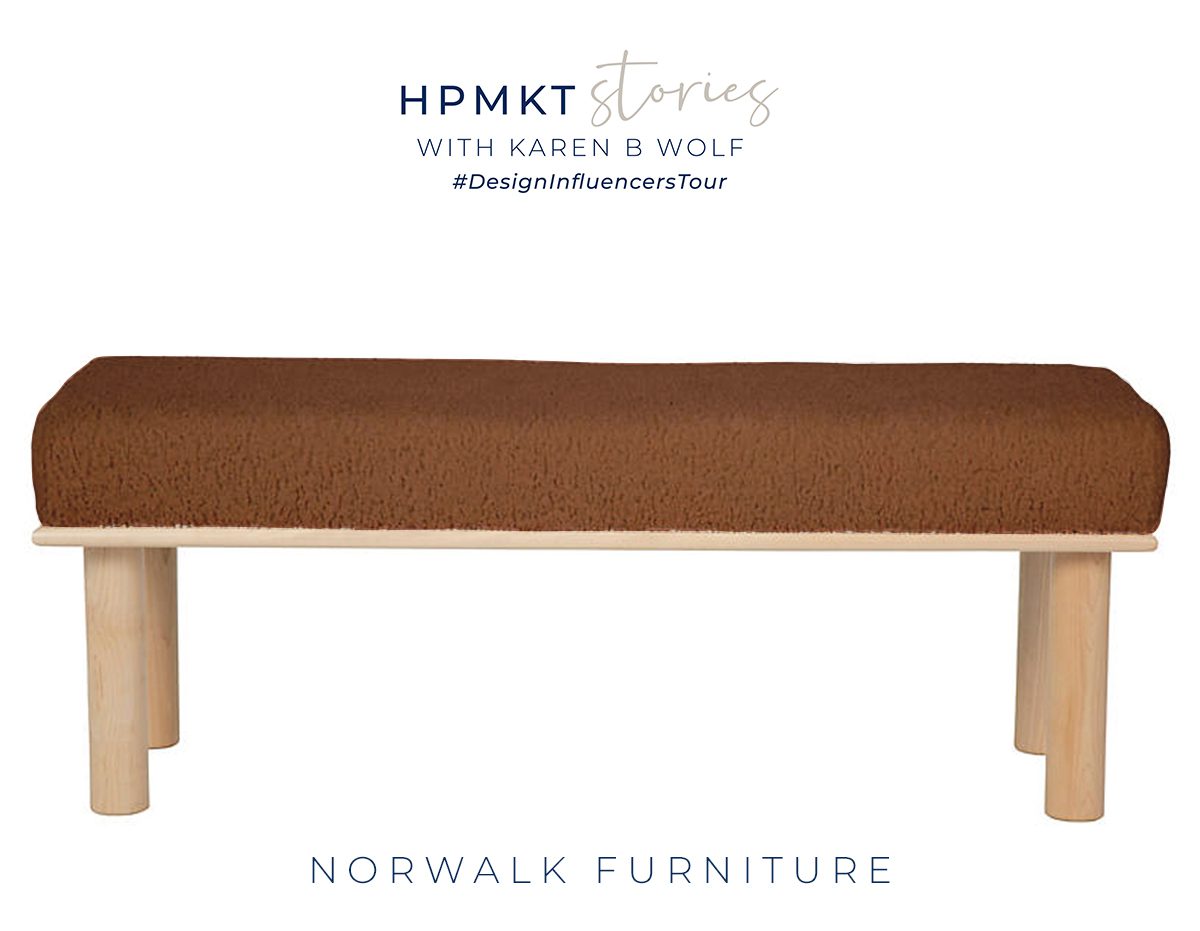 Universal Furniture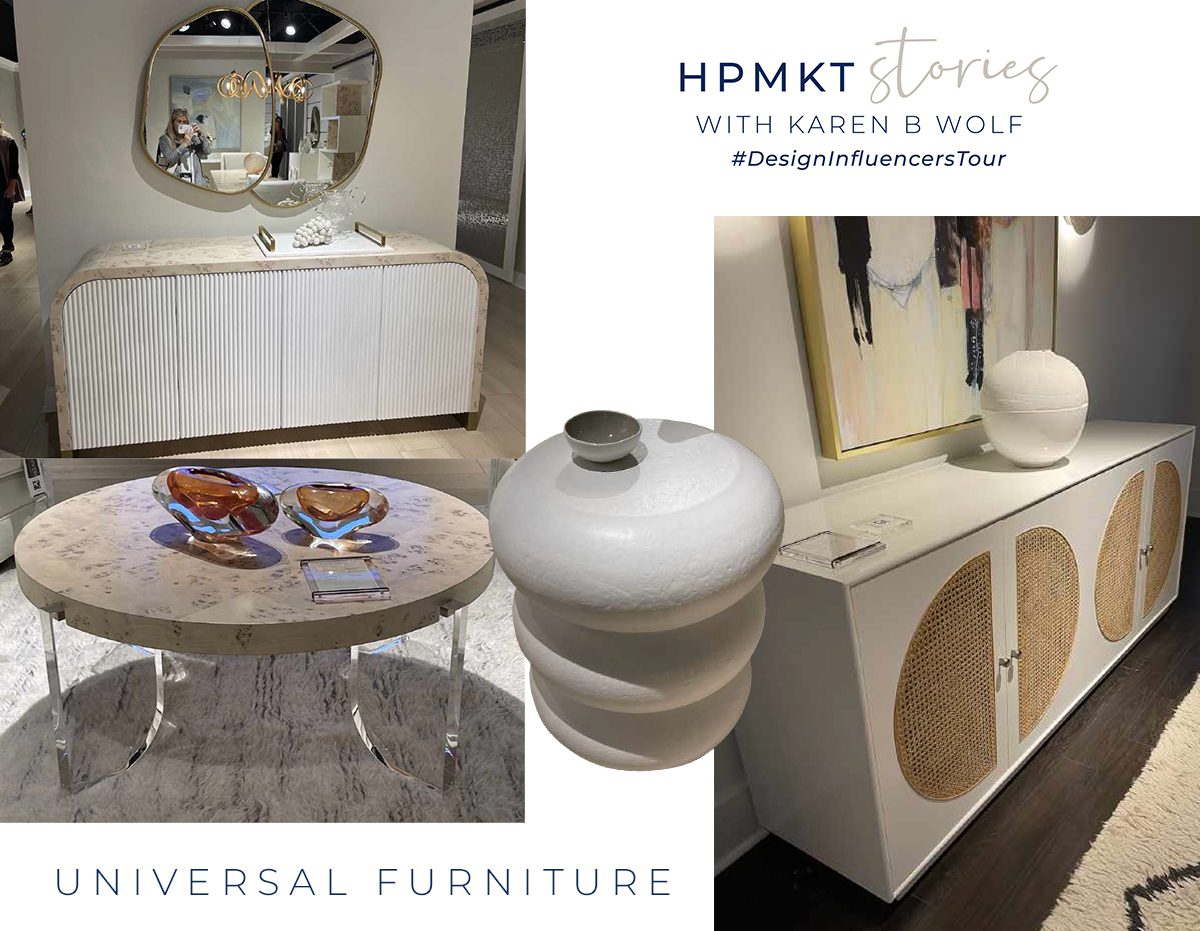 I touched on this trend previously. Between Hubbardton Forge, Lloyd Flanders, Rowe, Stickley, Sherrill, Lloyd Flanders and Shiffman Mattress the industry is returning to domestically made product. I found Hubbardton Forge's Vermont based origin the most authentic and compelling.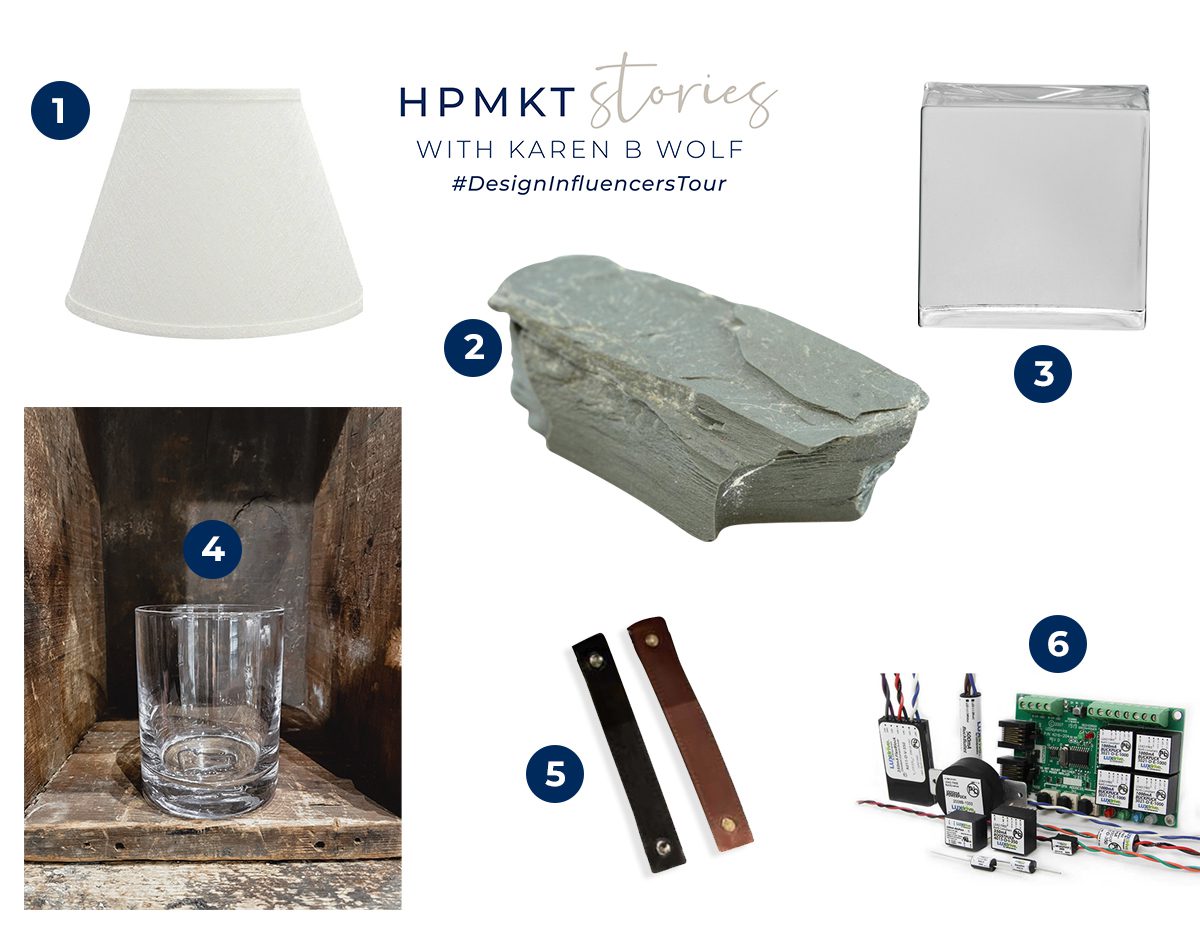 ❶ Penn Shadecrafters Scranton, PA ❷ House of Slate Fair Haven, VT ❸ Simon Pearce Glass Quechee, VT ❹ AO Glass Burlington, VT ❺ Appalachian Stitching Co. Littleton, NH ❻ LEDdynamics Norwich, VT
Sponsors participating in the fall 2021 tour include: